One of the channels I follow on YouTube is called Daisuke Ogata.  I've written about the great pro wrestling compilation videos found on this channel many times before.  New videos are not posted often, but when they are, they're worth the wait.
Recently several hot new videos  were uploaded to the Ogata channel including this one called "All's Well That Ends Well."
It opens with this spectacular buff dude in skimpy white trunks.  His opponent just owns him, even sitting on his chest to pin him.  As usual, Ogata captures the very best, most visually stunning moments from the match.
---
Next a handsome young lad in red trunks takes a stiff beating from a bald Heel.  You are probably going to ask who all these hot lads are and where you can see more of them.  Sorry, Ogata does not identify them, and I don't know either.
Ogata sets a serious tone by using dramatic classical music as the background sound.  It makes the punishment seem more severe, the suffering more epic.
---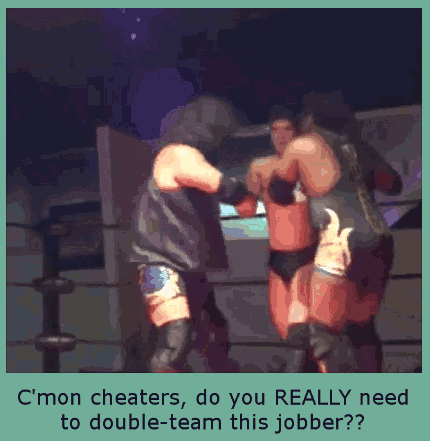 Next up, Ogata features some dirty Tag Team action (my favorite!)   This jobber boy in black briefs suffers two-on-one abuse from a pair of sadistic thugs.
Here they bounce the chump off the ropes, then drive their elbows into his gut.
---
Obviously the kid is no match for these brutal beasts — and his partner is of no help to him.  He is put on degrading display, his ass in the air like a two-bit rent boy as the ref counts him out.
Where does Ogata find all these naughty, revealing pinfalls?
---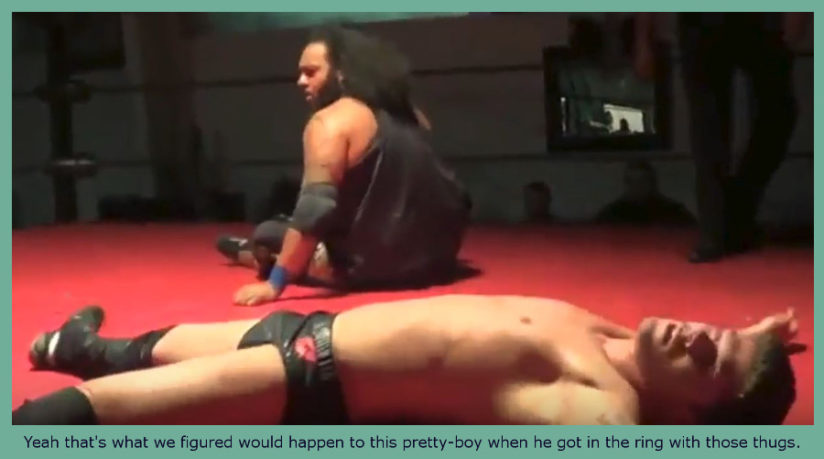 Next up is a video clip of a beefy dude in green trunks suffering a Pile Driver and then being rolled up for a pin.  This is a recurring theme in Ogata's videos —   trunks on display, legs spread apart, bulges exposed as the loser is pinned.
The opponent slips between the big guy's thighs, using his whole body to "hook the leg."  It looks erotic.
---
The final clip features another big boy on display, this time in too-small black trunks as he is spread wide open.
Check out the positioning of the referee's face as he leans down to count the pinfall.  I believe this is what inspired Ogata to include this scene in his video mash-up.
---
Ogata also posted another new video focusing on the punishment of the gorgeous Garza Junior.
Several bullies in jeans jackets work together to emasculate the hero in white.  Two of the bastards hold his arm and leg so the third bastard can punt him in the nuts.
---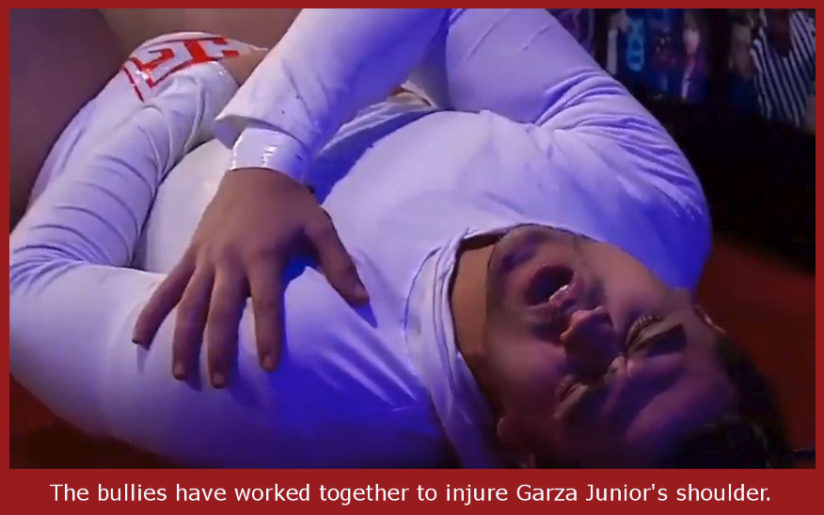 After the bullies harm his shoulder, Garza has it wrapped in bandages and enters the ring to wrestle his match in spite of his injury.  Of course, he is nearly helpless with one arm tied to his body.   Damn he's cute when he is in agony.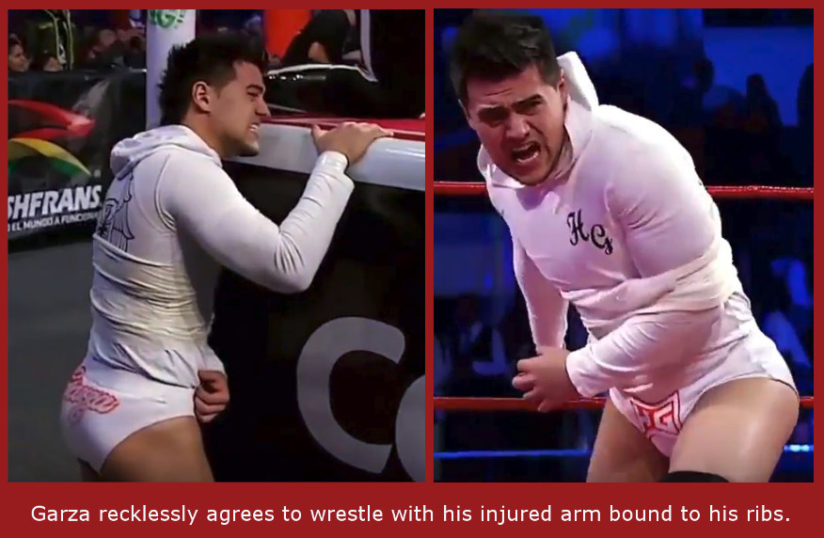 ---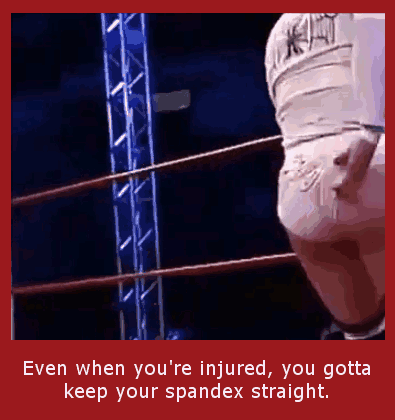 When something like THIS happens, Ogata will edit the video to zoom in on the scene, playing it in slow-motion to capture every square inch of the action.
It's always a good day when you see that Ogata has posted more eye candy videos, and this most recent batch is no exception.  Great job Ogata — don't be a stranger!
---
---
---