Here are more images of the sort of wrestling scenes and sexy punishment you find on this blog: dominance, suffering, muscles, trunks, holds, helplessness, etc.  Just a few sexy, kinky rasslin' images that popped into my social media feeds in recent weeks and landed on my hard drive…
UPDATE:  Some of you were curious about the Sleeper Hold, above.  One of my loyal readers was able to identify that scene from an epic match between Matt Riddle and Will Ospreay available on YouTube.  The Sleeper scene occurs at 16:40 into the video.
I created this little GIF animation of the killer move — the TIGHT, INTENSE pressure cranked on by Riddle.  And Ospreay's desperation to reach the ropes.  Nice.
---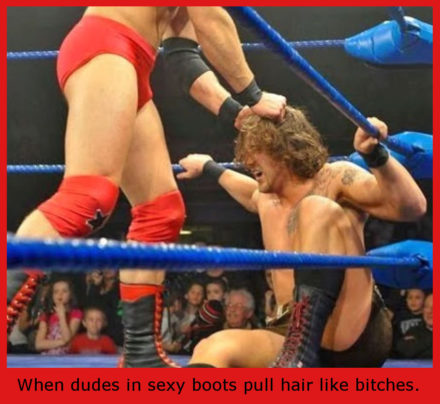 Yeah grow that curly mane of hair nice and long, you fuckin sissy jobber.  Give your opponent lots of thick, flowing hair to dig his fingers in and yank you around with.
Is it worth having that gorgeous long hair when every Real Man just uses it to control you?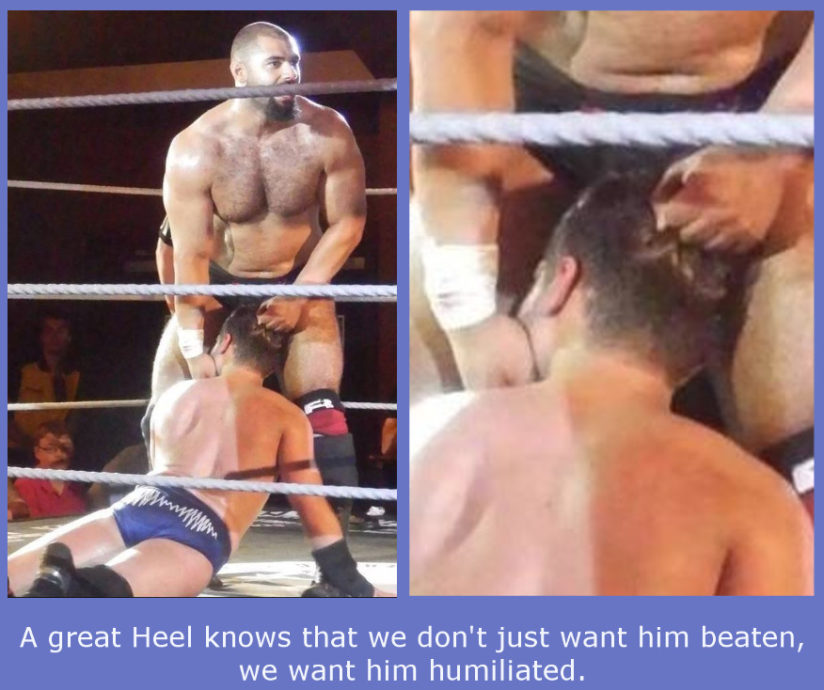 ---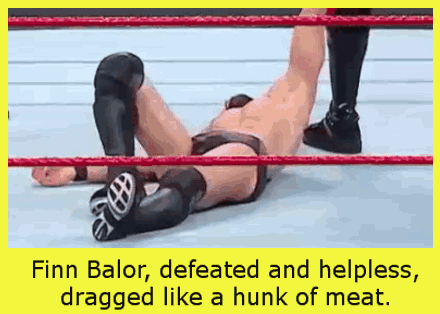 We can all agree that Finn Balor is 100% guaranteed boner material, right?  Watch him tease and toy with us, shifting that left leg to open up and offer the camera a better view.
---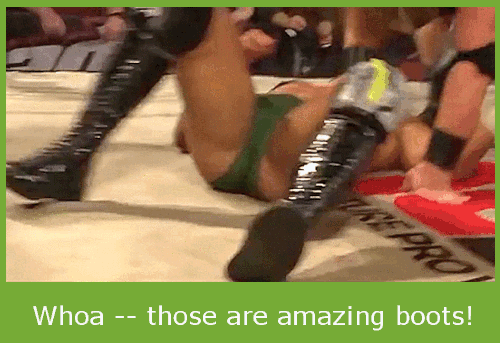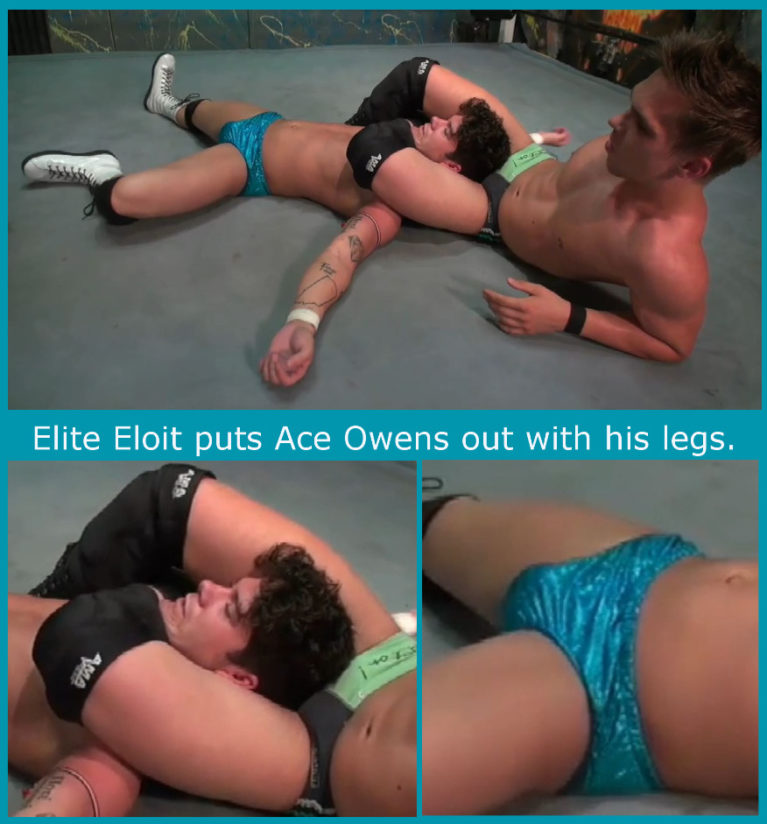 ---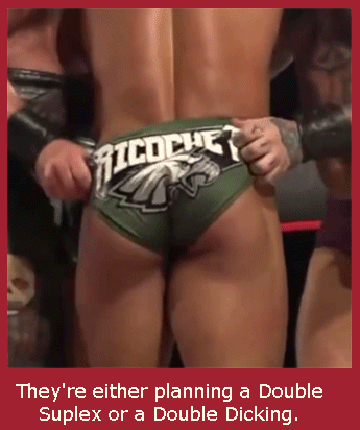 Are they inflicting this Double Wedgie to cause pain and discomfort, or are they trying to humiliate him publicly to ruin his confidence and emasculate him psychologically?
Either way, it's a spectacular eyeful for the viewing audience.
---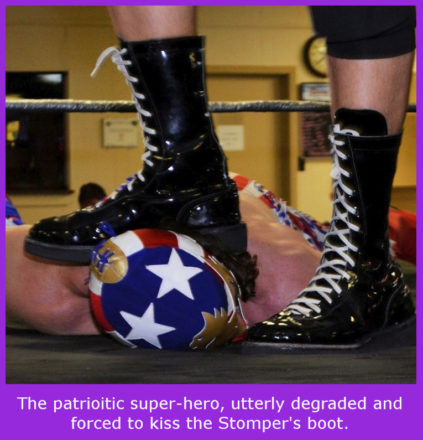 Standing on a defeated wrestling opponent is the perfect way to express your superior strength and power advantage.  These are the dynamics that put the porn in wrestle-porn.
---