There is this wrestling fan on Tumblr, maybe you've seen his uploads.  He always posts the most exciting, erotic wrestling photos, then he writes a sexy and provocative caption for each photo (And He Usually Capitalizes Each Word.)
Anyway, he loves to perform disappearing acts.  He will create a profile and be active for a while, then suddenly like a thief in the night, his Tumblr feed vanishes — even the e-mail address associated with the account shuts down.  Then, six months or a year later, I will find him again under a different identity, quietly posting masterpieces and loving pro wrestling.  His most recent Tumblr User ID was "Super Destroyer" — but don't go searching for him.  He is already gone again.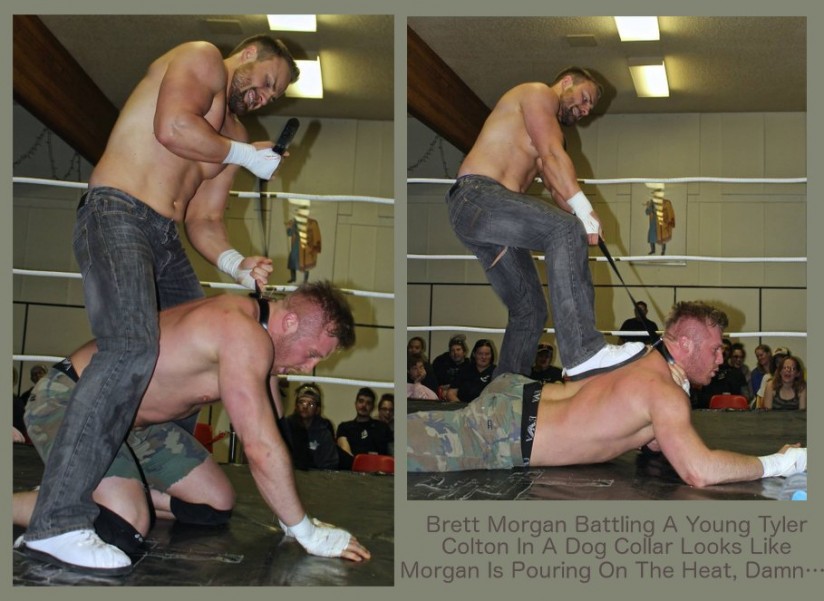 All of the images you're enjoying today were downloaded from the Super Destroyer Tumblr feed just before he shut it down.  And he wrote the hot caption pasted into each image.  I was just getting ready to write an article in praise of his work and provide you a link to his Tumblr when, poof, it was taken down.
Looking through my old articles, I found a gallery of his images I posted back in January 2013 in an article called "Surf or Sleep."   I am sure it's the same blogger because I recognize his talent for finding homo-eroticism in pro wrestling and The Way He Writes In All Caps.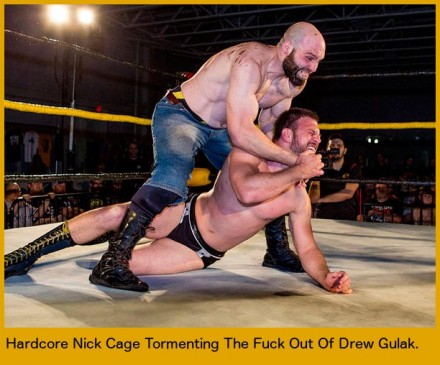 In that old article from 2013, I notice that I did not mention the mysterious blogger by name nor provide a link to his Tumblr, so I think the same thing must have happened.  He must have pulled the plug and shut down his awesome site just about the time I had discovered him and prepared to share some of his best work.
So why does this talented blogger appear and disappear like this?  Is he having a hard time coming to terms with his attraction to wrestling and the hot dudes that perform it?  Is he worried someone in his personal life (like his boss, his father, or maybe his wife) will discover his Tumblr and his wrestling addiction and think less of him?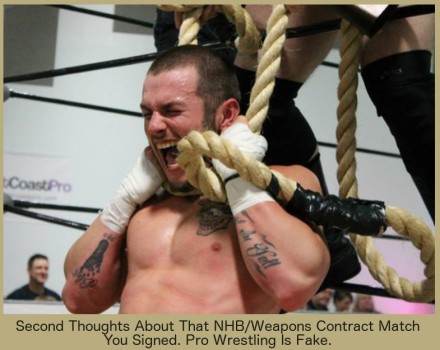 Where Have You Gone, Super Destroyer?!?  We Miss You And We Want You Back!  Please Don't Feel Embarrassed Or Ashamed Of Your Love For Pro Wrestling.  We Love It Too, And We Love That You Love It So Intensely.
You Know You Enjoy Finding And Posting These Amazing Rasslin' Photos As Much As I Enjoy Blogging About It, So Feel Free To Reward Yourself By Indulging In Pro Wrestling Fandom Every Day And Return To Tumblr ASAP. Please Sir, You Are Too Good To Stay Disappeared!