I love it when you guys Blog about wrestling — it gives me something to look at!  But I do have one complaint: I've been seeing so many fantastic pro wrestling images on Tumblr that it's beginning to cut into my hours of sleep.
The problem is, every time I scroll down to the bottom of my Tumblr page, another awe inspiring page of high quality wrasslin' images with provocative comments pops up and I just have to keep exploring.  Oh well, I guess that's what Five Hour Energy is for…
These photos and captions are just a small sample of images I've seen and comments I've read in the past several weeks.  Great job!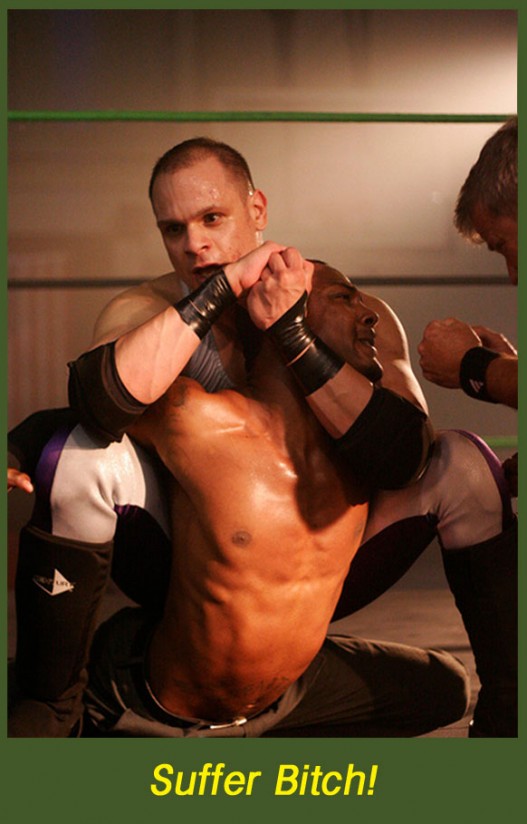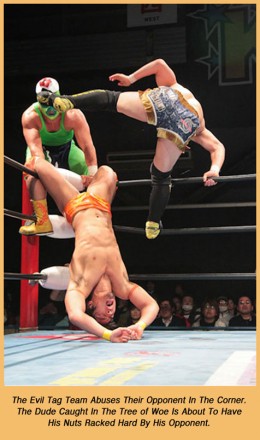 Has my little Wrestling Arsenal blog inspired you?  Did you see my work and decide to open your own social media site, post your own favorite Rasslin' photos, and write your own provocative comments?  If so, I'm glad I've helped to foster the conversation around how damn hot pro wrestling really is.
The captions you see here under these photos are actual comments taken from Tumblr — not written by me.  The descriptions of the photos are written in that aggressive, boastful, raunchy tone that you would normally hear in the locker room where the testosterone is flowing, or in the bar room when no ladies are present and you can say "Fuck" if you want to  — I love reading captions like that!
So I just want to say to those of you with Tumblr accounts where you post all these red hot pro wrestling images — if I am cranky all week because I barely got any sleep, it's all your fault!
(But I forgive you if you keep up the great work and jaw dropping images!)