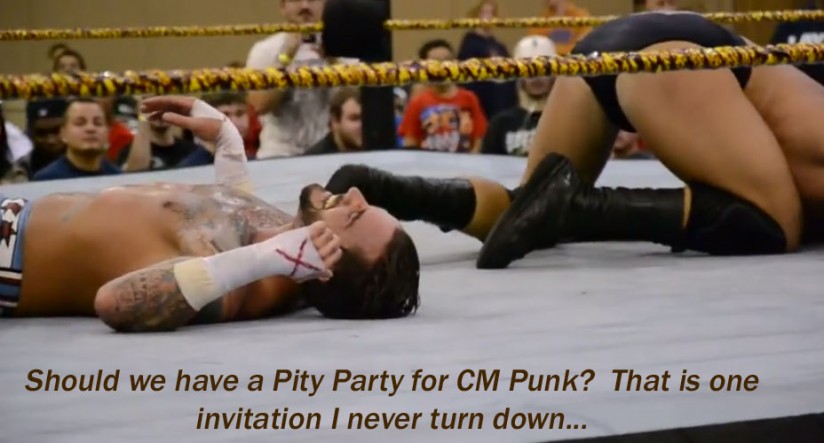 In an attempt to freshen up this Blog and make it less structured and predictable, I planned to cancel the repetitive Suffering Sunday series.  But then I received a lot of e-mails and comments expressing love for Suffering Sunday and pleading with me to keep it going.  It turns out people were actually enjoying these images of anguish and defeat — who knew?!?
I don't like to think of myself as a cruel Heel out to frustrate and deprive the audience of what they want to see.  I try to be a crowd pleasing Baby-Face, here to deliver all the pitiful scenes of agony  and helplessness that the viewer's apparently crave. So here you go, wrestling fans — back by popular demand.  Enjoy the Suffering!
I don't blog about Prince Devitt nearly as much as I should.  Damn!