Judging from the number of times you clicked each link over on the right-hand side of my Blog, I can see you guys really enjoy the "What You're Searching For" series.  This is where I list some of the search terms that people entered in order to find my website, and then I post some photos that match the search phrase to make sure the seeker is getting exactly what he asked for.
So tell me, why is this the most-clicked feature over in the right margin of my Blog?  Are you hoping to find your own search terms paying off with the specific images you asked for?  Or are you just curious about the fetishes and turn-ons that drove other seekers to this page? Whatever the reason, here is another installment of your beloved and popular W.Y.S.F. series…
Brad Maddox
Judging from your many searches, you guys still aren't over this former referee turned WWE hopeful.  We also got "Brad Maddox leather Jacket," "beef mode brad maddox," and "Maddox punish." OK, here are a couple more images of Mr. Beef Mode…

watching wrestling speedos get me turned on
No duh.
hairy blond wrestlers
I must confess, it might have been me searching for this particular scenario.  I do like them blond and hairy…
hot wrestling boot pics
You mean the pics should be hot, right?  Not the wrestling boots?  I hope these images meet your temperature requirements.  For even more boot images, check out my series of Boots & Stomps galleries…
male bonding intimate pics
I've always felt that the pre-match Stare Downs, where they gaze into each other's eyes and just sort of breathe on each other, are very intimate displays of male bonding.   Check these out and see if you agree, and if you want to see more of these intimate "Eye Locks," check out the article I wrote on this subject a year ago…


wrestler cmnm
I believe the "CMNM" you're looking for is "Clothed Male, Naked Male", the very common scenario in pro wrestling where the nakeder man tends to get beaten up, humiliated, and molested the most.  I wrote an article last year discussing the allure of CMNM in pro wrestling.  If you're searching for some other meaning of "CMNM", you'd better spell it out next time…
rough men wrestling headscissors submission
Here is a hint to those of you hoping to find your Search Terms featured here in this Blog:  I prefer the really long searches that are like a whole sentence.  I also really dig Headscissors, as you could tell from my homage to headscissors written last year.  So if you ask to see more images of Headscissors, you're probably going to get your wish…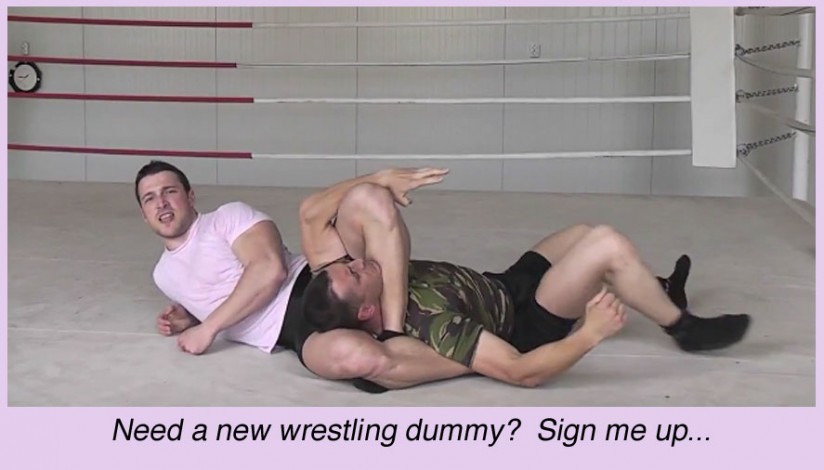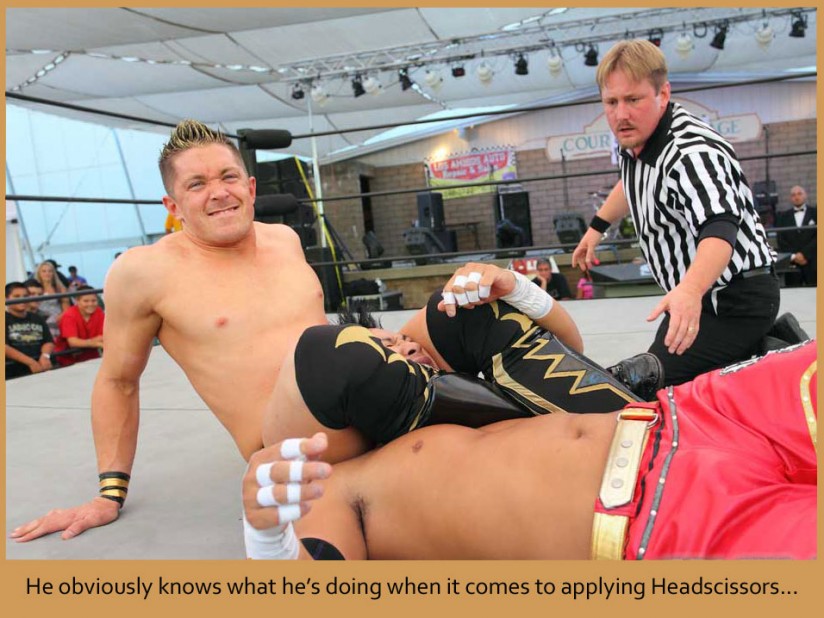 This last image is actually a great segue into the next search topic because the ropes are involved…
pro wrestling choking opponent on ropes
You see — another long, detailed search has been chosen here.  I don't suppose you have a preference if the guy is being choked using hands, or feet, or whatever?  Here are a couple different variations of the old Rope Choke…
wrestler standing on the ropes
Wow, you guys are really obsessed with the ropes lately.  Must be a bondage thing.  OK here are some photos of wrestlers just standing on the ropes…
2 on 1 gut punch
It's hard to capture the exact moment of impact, when the punch lands into the gut.  But here are a few images of two pals setting their Boy Toy up for the dreaded 2 on 1 gut punch  (which is probably more exciting to see than the actual punch itself…)    Also if you dig this nasty two-on-one gut punching, check out my Blog article on the subject from 2011 and don't miss the interesting comments several of you wrote describing your love of punching…