I started working on this article, featuring some wrestling holds I love, a few weeks ago, before I decided to move my blog to https://wrestlingarsenal.newtumbl.com/.
To me, great wrestling is dependent on great holds. Yes, I crave seeing hot guys in the ring wearing classic trunks and boots, but I also gotta have those torturous maneuvers that have been turning me on my whole life: Ab Stretches, Bearhugs, Camels, all the great ones.
Here are some images and animations I recently collected depicting some of my All Time Favorite Holds…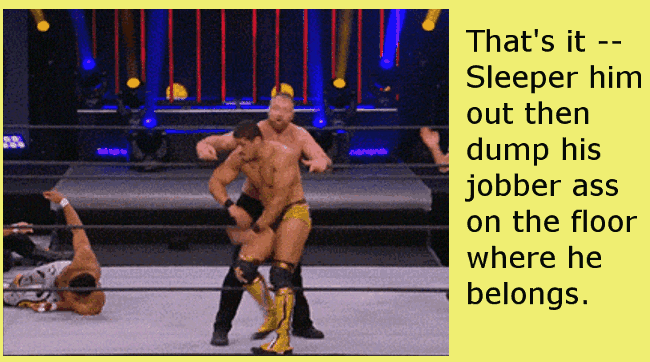 Danny Dugan shows how wrestling talent can dominate bigger muscles in a pro style match against Brian Cage.
These images would work really well on my newTumblr blog, so I'm going to re-post them there. I will use a ton of #Hashtags with each image, which is how you attract more followers.