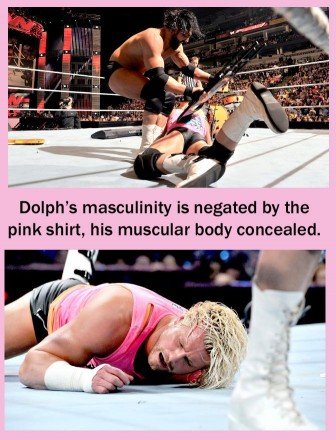 When I asked my readers to share the "Subtle Little Things" they enjoy most about wrestling, many of the commonly mentioned ones seemed obvious to me (because the same little motions or gear choices excite me the same way), and a few surprised me.  One reader mentioned enjoying: "the combo of speedo trunks and t-shirt for the duration of a match (ideally
if the t-shirt is so tight that it shows how ripped he is underneath)."
This t-shirt fetish was interesting to me because I prefer just the opposite.  I like to see bare flesh — shirtless bodies everywhere.  I guess I assumed (incorrectly) that everyone shares the same tastes.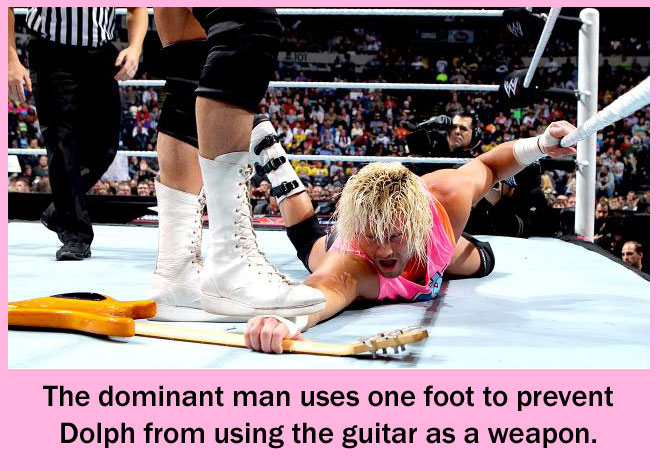 When Dolph Ziggler first turned from a Bad Ass Heel into a Totally Pathetic Jobber, he went through a period where he would leave his pink shirt on and wrestle in it.  Maybe he wanted to down-play his incredible body to project an image of weakness and softness.  Or maybe he knew that some fans out there get into the pairing of trunks with t-shirt. He kept his form-fitting dick-displaying trunks however, so at least we had something to stare at.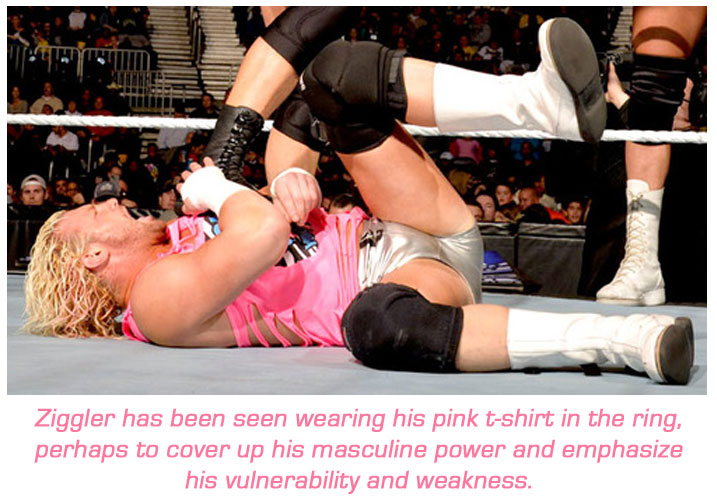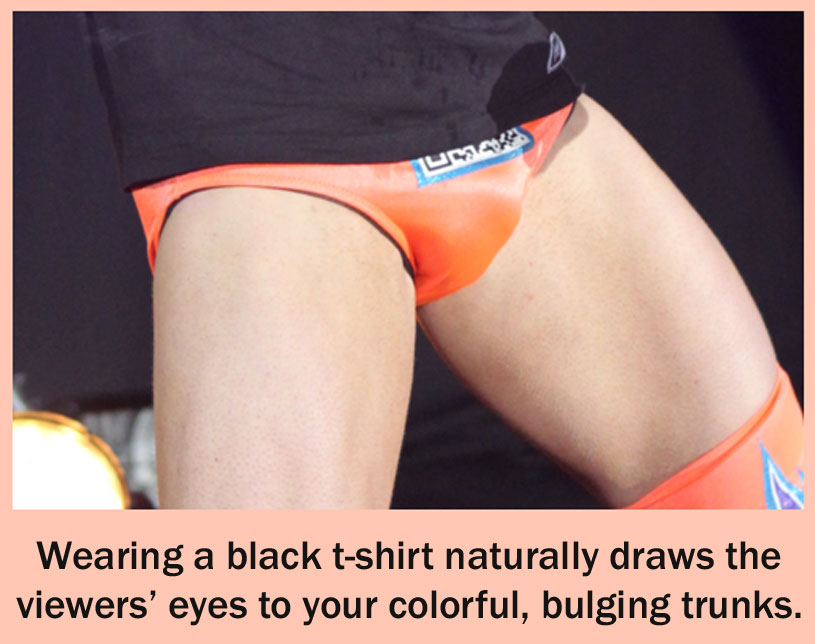 C.M. Punk loves to strut around in very cool, very tight little t-shirts worn over his wrestling trunks.  What is that, a size X-S??
He seems to fully understand the sexiness of the T-shirt-in-Trunks look — the way a slick, skin-tight shirt can actually enhance a man's body, and he works it perfectly.
To me, it's kind of a tease, saying to the fans:  Yes I know you're eager for a look, but just wait a minute.  I will reveal this body when I'm ready and it will be well worth the wait…
Actually Mr. Punk, you're supposed to take your t-shirt OFF when you're getting ready to wrestle…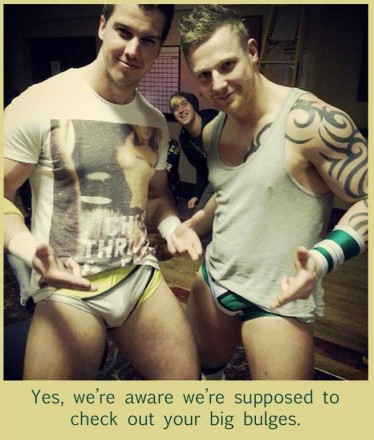 Admittedly many of these photos are taken pre-match, so not all of the wrestlers in today's gallery are likely to wear their shirts for the "duration of the match."  Many will probably pop their tops before the bell rings.
I just didn't have a huge number of wrestling-in-shirts photos because it's not my usual thing.  But we still get the idea behind this gear choice, the way it changes our focus and can enhance our anticipation and curiosity.  We can understand why another guy could get into this, even if we do not.