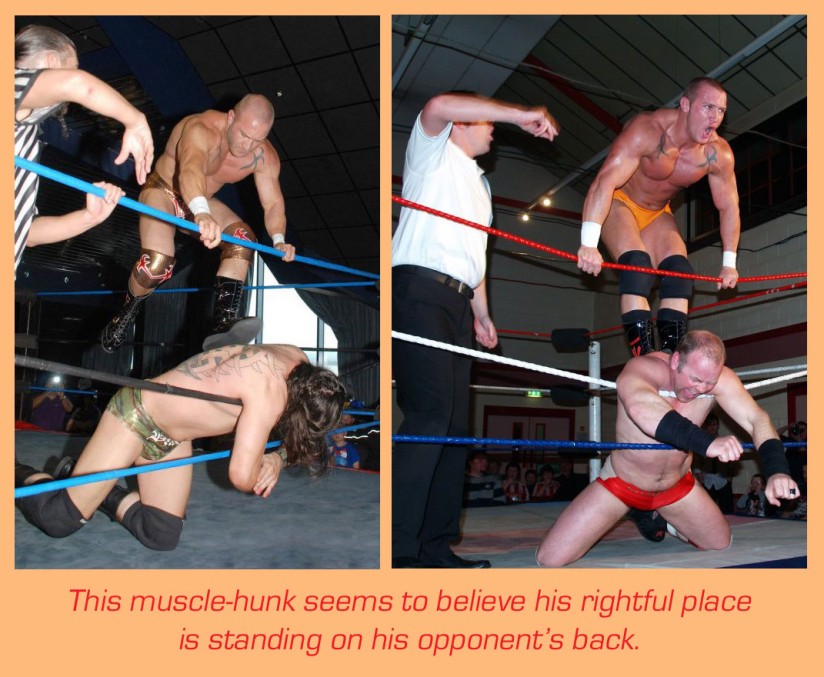 Well, he's gone and done it again.  My buddy, Stomps4Me, has posted a huge volume of amazing stomping and trampling photos in his Yahoo Group. Here is a small sample, with my usual captions added for some extra flavor.
He must have posted over 300 amazing new images in the past week, all focused on the love of boot domination.
I recommend you join his group (if you haven't already) and check out his incredibly large collection of stompin' photos.  Just be sure to tell him the "Wrestling Arsenal" sent you so he approves your membership request.
And be sure to set several hours aside to really dig into the material — Mr. Stomps made me late for work this morning, looking through all his bonerific photos when I should've been eating my Cheerios…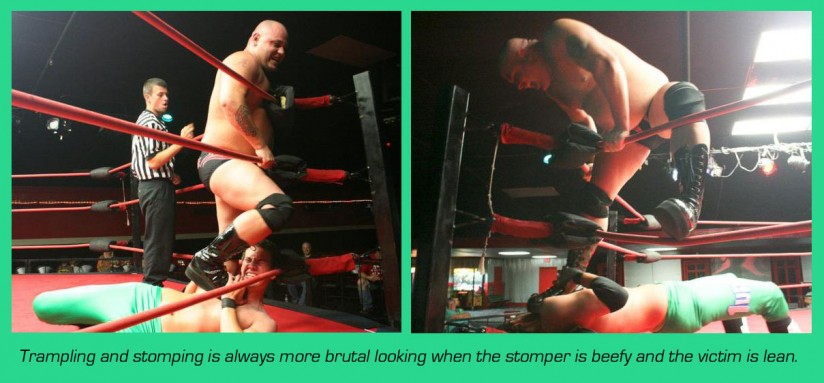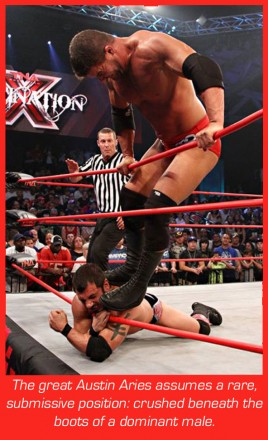 I considered myself the Undisputed World Heavyweight Champion when it comes to finding and posting great wrestling photos.  But now I'm afraid I've met my match.
The challenger, Stomps4Me's, is growing his collection quickly, and his images are focused on a specific boot-related aspect of pro wrestling.  He must enjoy pro wrestling as much as I do… (the pervert.)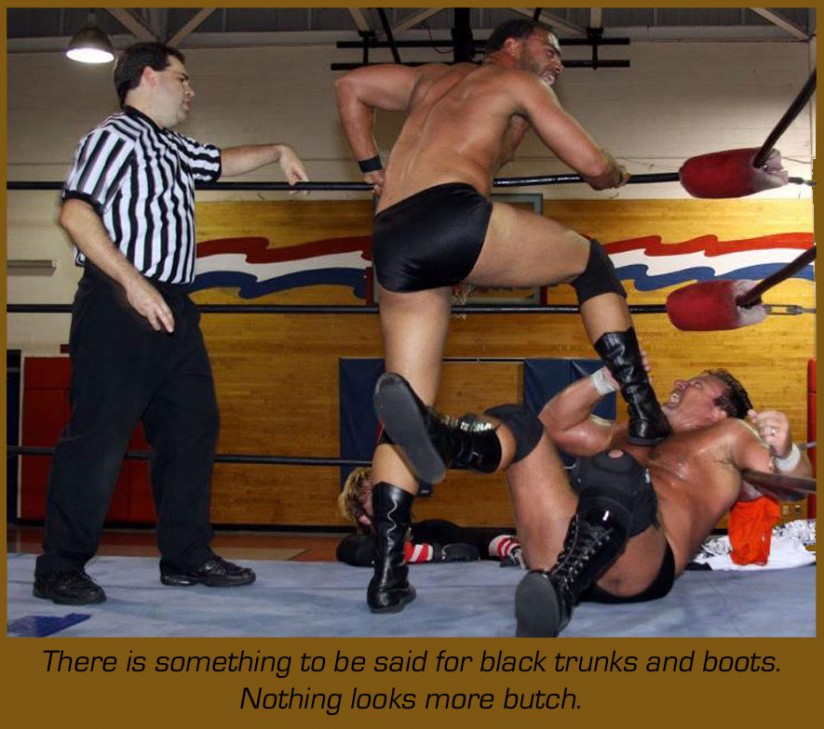 So why do these stomping photos have such a profound effect on many wrestling fans?
I believe most wrestling moves imply a certain intimacy and softness between the men — warm skin on warm skin, soft cushiony flesh on flesh.  Laying down together for some mat wrestling is welcoming — entangled bodies fit well together.
But when the boots are unleashed as a weapon, the effect is cold and hard.  We see the slippery leather, the hard sole, the rough laces (all solid surfaces) against the victim's soft flesh.  Boot stomping denies any comfort and amps up the experience of cold, hard pain by the victim.
There is no mercy, no give, in a hard boot sole compared to a warm headlock or soft-bellied bearhug.
So the boot attack is rougher, more brutal, more cruel than a mere leglock or scissor.
For guys who are wired to get off on violence, trampling of an opponent enhances the sense of cruel savagery, the sexy sadism.
The loss of control, the powerlessness of the helpless man, is also a turn-on for many wrestling fans.
Nothing screams "Impotent Loser" louder than seeing a nasty boot planted on some dude's face or chest — the iconic pose of victory and domination.  He is just laying there, letting the stronger man put a foot near his mouth and face!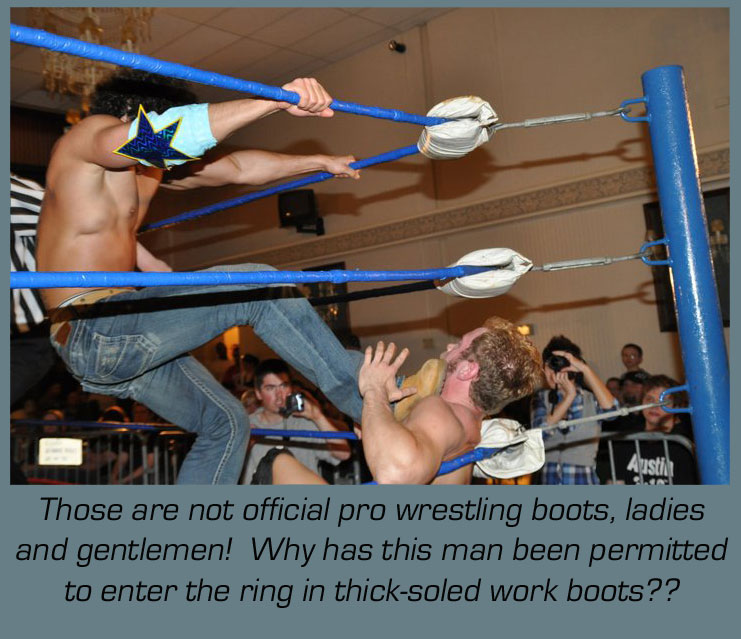 So thanks again, Stomps4Me, for all your hard work.  I know it's often a thankless job (and it's a labor of love) so I hope you enjoyed finding and posting these images as much as I enjoyed seeing and downloading them.  Keep up the great work — please, please keep up the great work!  (Only next time, I'm taking the day off work!)