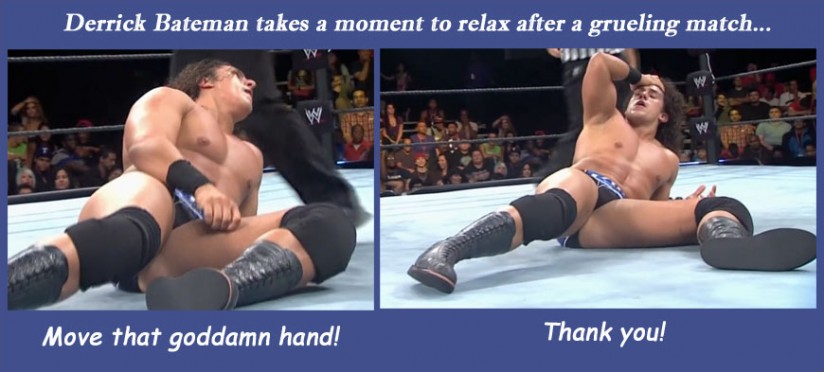 If you've been watching WWE lately, maybe you've noticed the same recent trend that I've been noticing.    More and more wrestlers are spreading the opponent's legs open while pinning him to show off his trunks/ballsack during the pinfall.  Then, the camera will zoom in hungrily, giving the fans a rather vulgar and intimate view of the losing wrestler's crotch, his legs wide open as he flops around. Don't tell me this is all in my head!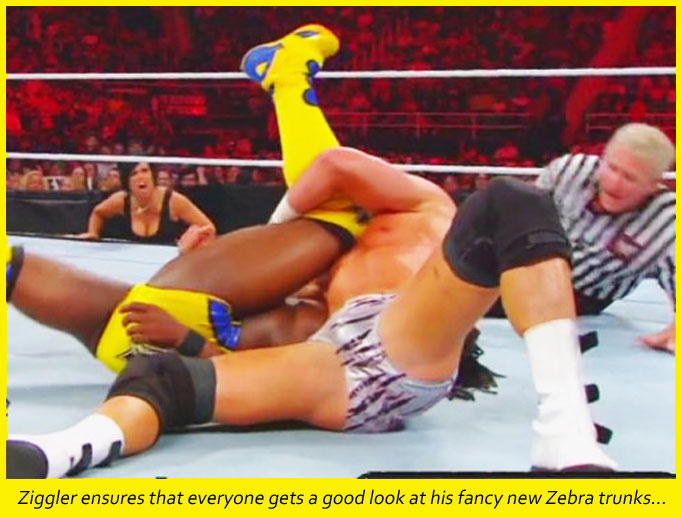 This is occurring too frequently to just be happenstance — this is a planned effort to show more dick and/or balls.  Just count how many times you see a groin close-up during the pinfall in a current episode of Raw or Smackdown, then find an old episode from a year or two ago and count the crotches again.  I bet you'll see more cocks now than you did then…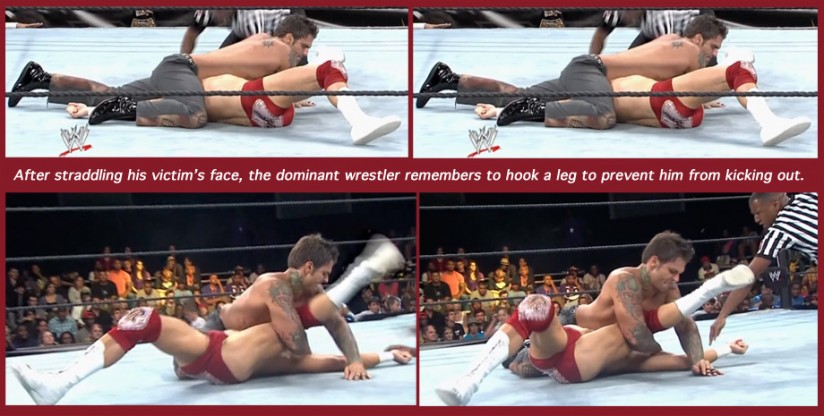 It's as if a memo has gone out recently to all the wrestlers in the WWE:
Memorandum
To: WWE Talent
From: Management
Date: April 1, 2012

Subject: Hooking the leg
Ratings reports are now showing a decrease in market penetration.  This has been correlated to a lack of homo-erotic antics while in the ring.
Effective immediately, all winning wrestlers must spread apart the pinned man's legs so the camera can capture images of his private parts.  This implied sexual content is expected to boost ratings.  Any wrestler failing to provide gratuitous, sustained exposure of his groinal region shall be subject to a counseling session followed by suspension.