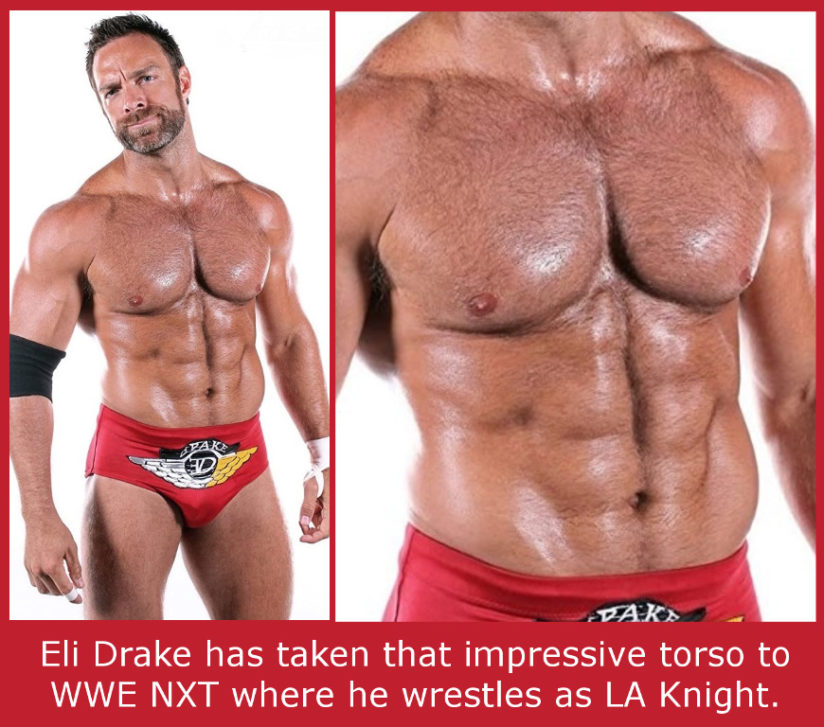 I recently posted the above image on my newTumbl blog and wrote up a few memories of this stud when he was a rookie and I'd see him wrestling on the local Indie scene (in white trunks!)
Well lo and behold — now BG East has posted one of his matches from 2008 (in white trunks!) as their complimentary Match of the Week on their Arena subscription site. (You see, if you subscribe to the Arena, you get to stream one video per week at no additional cost.) Let me post a few hot images from this great match:
The match is against Joe Robbins, the solid-looking body-builder in the blue speedo.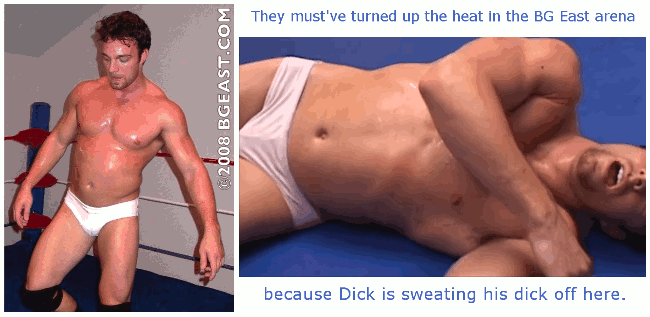 This bout from Ring Rookies 1 is primarily a Squash Match with my guy playing the Muscle Jobber! I didn't see THAT coming, given his current Superstar status — but my guy was still a Rookie here and Joe Robbins is certainly huge and dominating enough to pull it off.
By the way, I think it's funny that I just posted the above image and mentioned my appreciation for his white trunks on my newTumbl, and pow, this match is suddenly featured on the Arena. I suppose the BG East guys must be following my newTumbl (and I don't blame them, it's pretty fuckin hot.)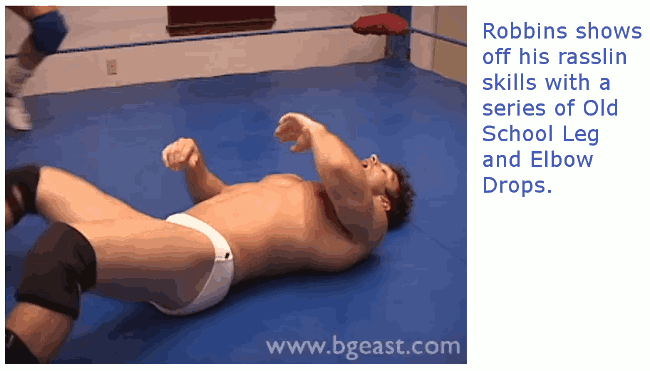 Joe Robbins is a good wrestler — I like his punishing pro-style move-set. He focuses his attacks on his opponent's back, which I'm always into. The victim's suffering as he endures a range of Backbreakers (Torture Rack, OTKs, etc.) is spectacular. Go stream this match if you're a BG East Arena subscriber, or you can order the DVD.
What really made this match special for me — what sent me over the edge actually — was a series of punishing, sweaty, groaning Bearhugs that Robbins applies at about 21:30 into the video. They are just too hot and steamy for words so I will post them on my newTumbl if you want to check them out.