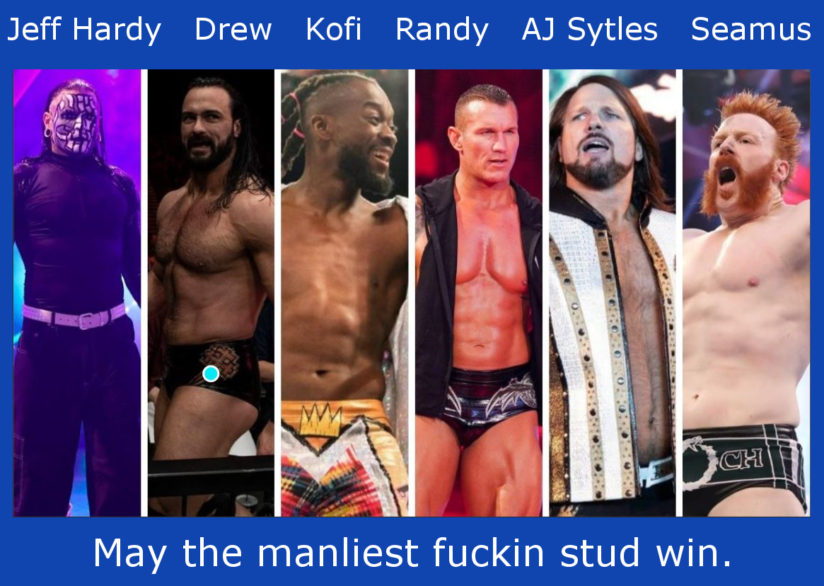 The WWE held their annual Elimination Chamber pay-per-view event this past Sunday. The final match of the evening is the eponymous Elimination Chamber match, essentially a 6-man wrestling orgy inside a steel cage.
Drew McIntyre boldly (or perhaps foolishly) agreed to put his WWE title on the line for anyone who could pin him. Talk about having a target on your back! Obviously the other 5 guys will be gunning for the Champ to not only win the bout but also take his title. What happened to Drew during (and after) this long, brutal battle turned me on, so I decided to blog about it.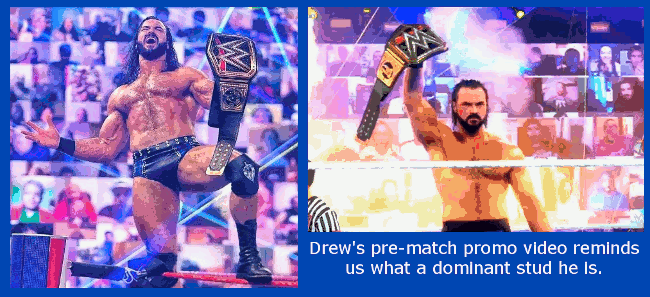 Before the match, they show a hype video to get the audience nice and horny for Drew McIntyre. We are treated to plenty of shirtless muscle poses by the "Scottish Warrior" and slow-motion clips of his devastating Claymore Kick. He is depicted as the manliest of fighters with his big muscles, bulging trunks, and proudly hairy chest.
When the match begins, two participants wrestle while the other four are locked in smaller cages. At regular intervals, one of the caged wrestlers, chosen at random, is released to join the fight. He may team up with a friend or go it alone. If a wrestler is pinned or submits, he is eliminated, leaving the remaining fighters to continue the battle until one winner stands alone.
Even without the graphic displays of violence and suffering, this unusual competition evokes buckets of homo-erotic sub-text. We see six muscular and nearly naked men (except for Jeff Hardy) having at each other, akin to a gay orgy. We see them locked in small cages, stirring up images of bondage porn. We see them break off into duos and trios to play the field and sort out who wants to get with whom. Plenty of viewers must sense the sexiness of the Elimination Chamber and get off on these violent bondage exhibitions because this has been an annual event for over a decade now.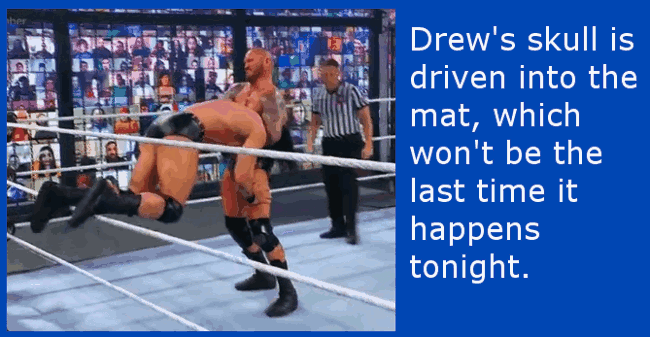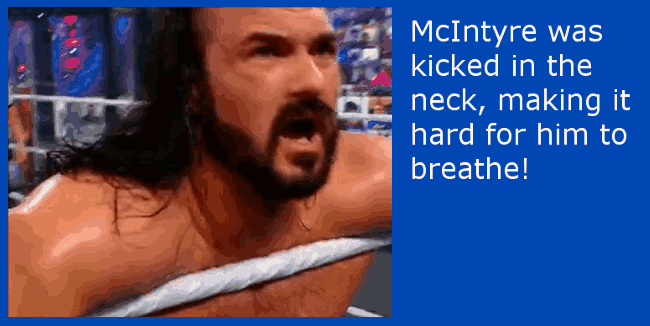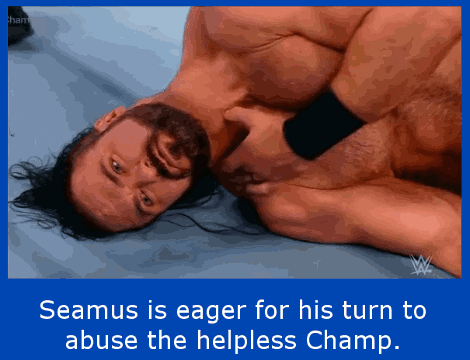 The cage doors unlock one by one and the six wrestlers punish one another for a good half hour, each being eliminated in turn. For this article, I'm making it appear as if Drew McIntyre took all the abuse in an unfair 5-on-1 beat-down because that's what trips my trigger. However, the guys actually fought among themselves and Drew got some licks in too.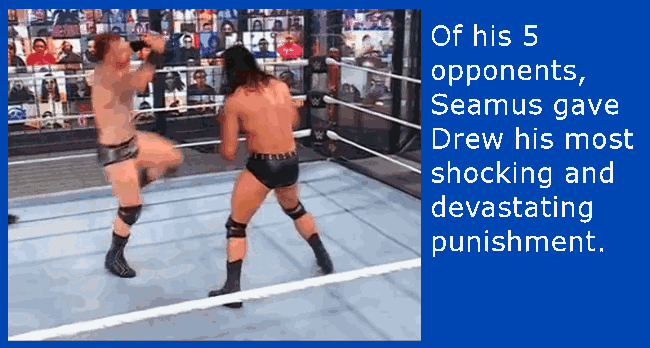 Each wrestler gets to unleash his unique style of offense on the beleaguered champ. Seamus is all brawn and brutality whereas AJ Styles repeatedly flips over the ropes to land on McIntyre and injure him.
For his part, McIntyre sold beautifully and I got turned on from gazing upon his powerful, manly body all weakened and broken and sprawled out like a jobber, ready to absorb even more punishment.
But Drew fights back because he's a stud and eventually it's just him and AJ Styles remaining in the Chamber. Styles attempts a killer dive off the top rope, but Drew leaps up to Claymore Kick him in the face, which stuns him.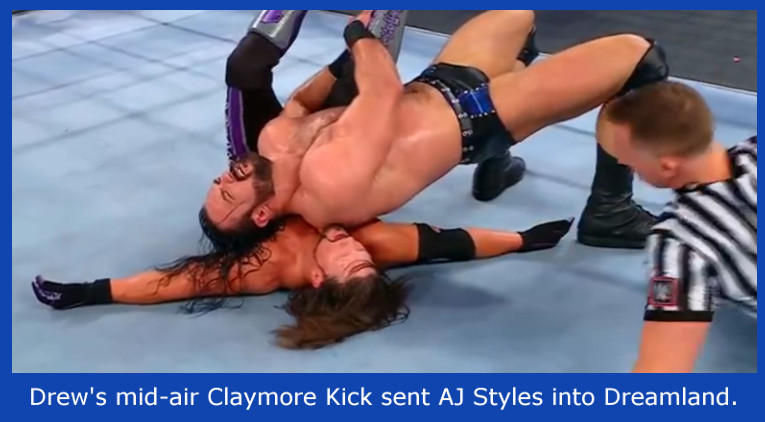 Drew survives the assault by 5 men and overcomes the odds to remain WWE Champion! (For now…) It's what happens after this long match, after Drew is already exhausted and injured, that really cranked my gears…
I will want to blog about the aftermath at some length, and this article is already getting long, so I will fill you in on what happened in my next post.
To be continued…