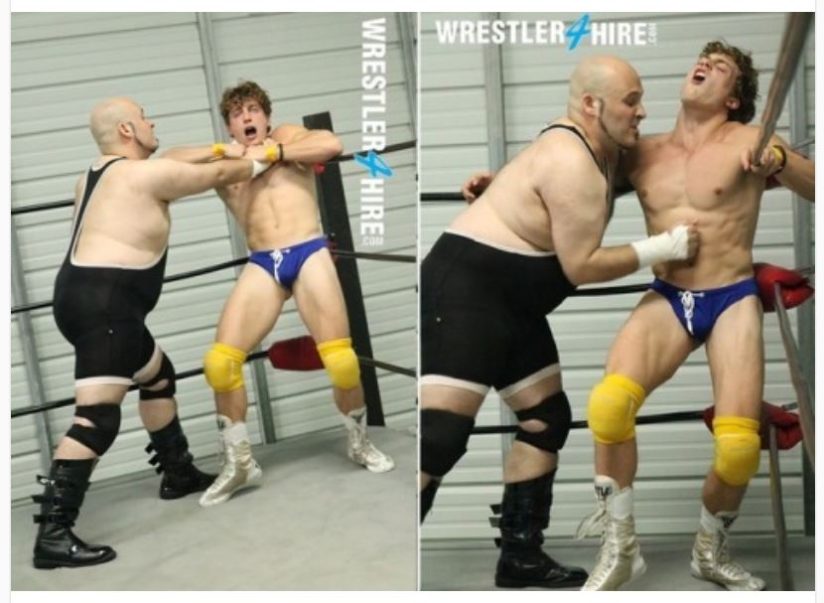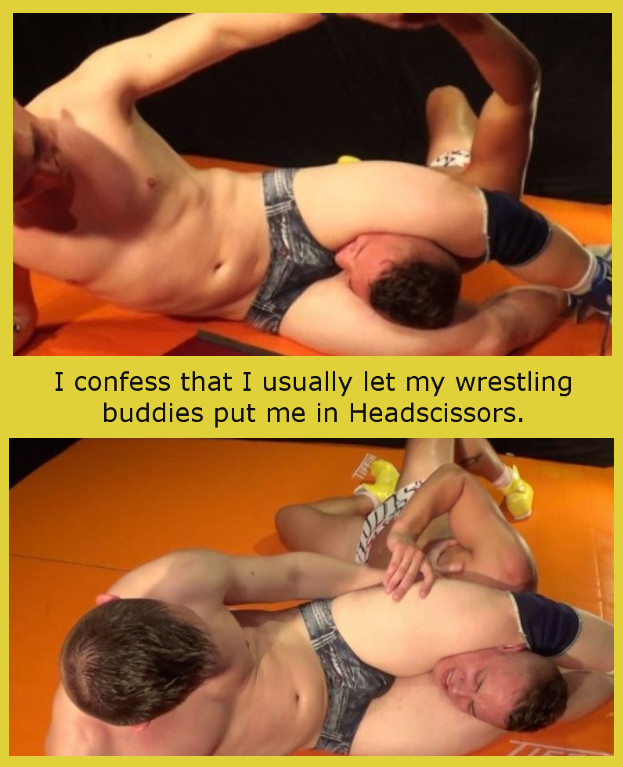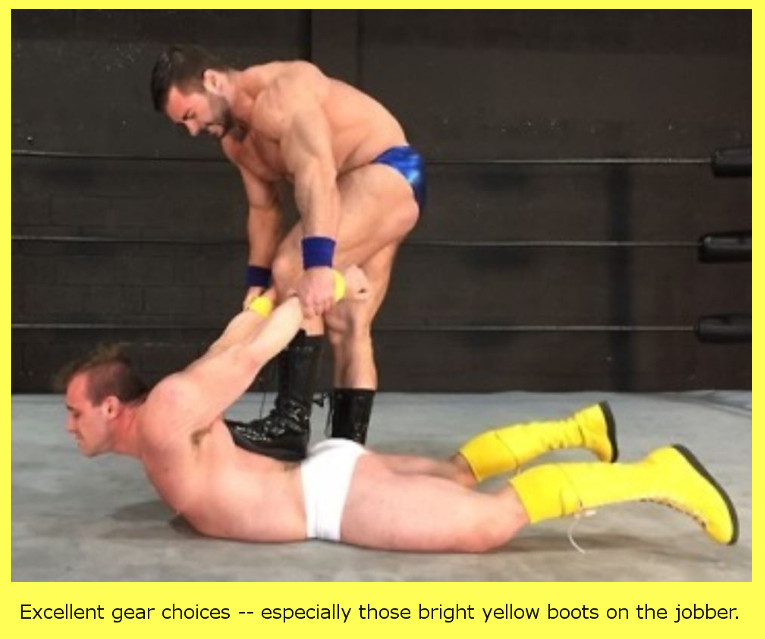 I recently discovered a wrestling-themed Tumblr site called "GayWrestlingCatalogue" that I'm enjoying very much. I'm not sure who created this Tumblr, how long it's been in existence, or why it took me so long to find it — but I am definitely having a blast scrolling through his posts.
It's chock full of hot wrestling images — and not a bunch of re-posts I've already seen on other Tumblr sites, but unique content and many stunning photos I've never seen before. Today's gallery features rando images from the GayWrestlingCatalogue Tumblr that turned me on (with my usual captions and comments added.)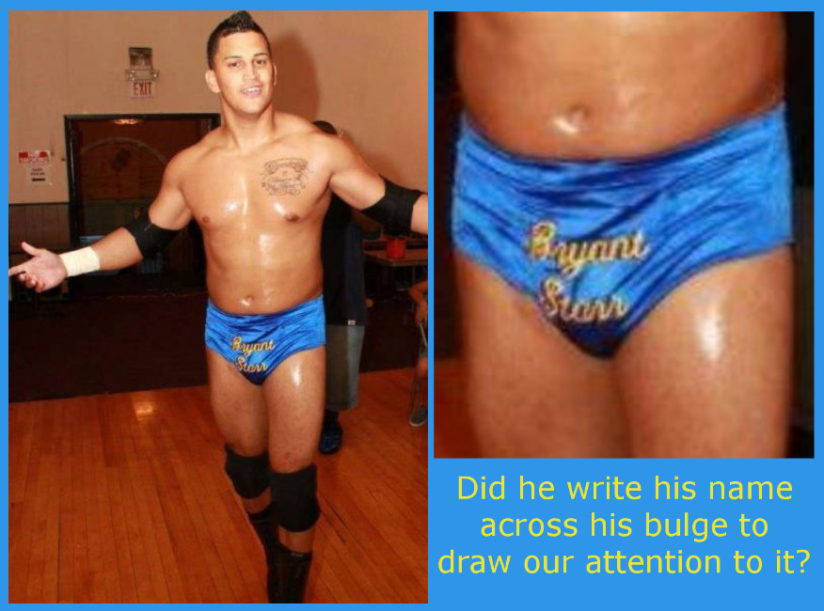 Oh and they've apparently changed how Tumblr works to make soft-core porn like these rasslin photos more accessible. Maybe Tumblr was losing too many users because their dreaded Algorithm was too aggressive about shutting down non-pornographic images, so they've softened their stance.
So the way Tumblr works now when you try to visit a questionable site (like the GayWrestlingCatalogue), you get the old warning about "sensitive media" but now there is a link to "Go to my dashboard" underneath. Click on that…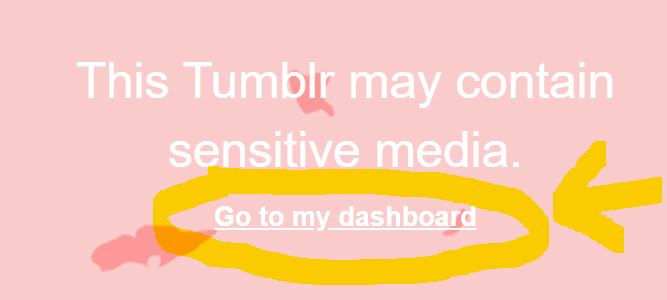 And when your Dashboard pops up over on the right side of your screen, click the "View This Tumblr" button. That will override the Algorithm and allow you to view the sensitive media anyway, such as the following: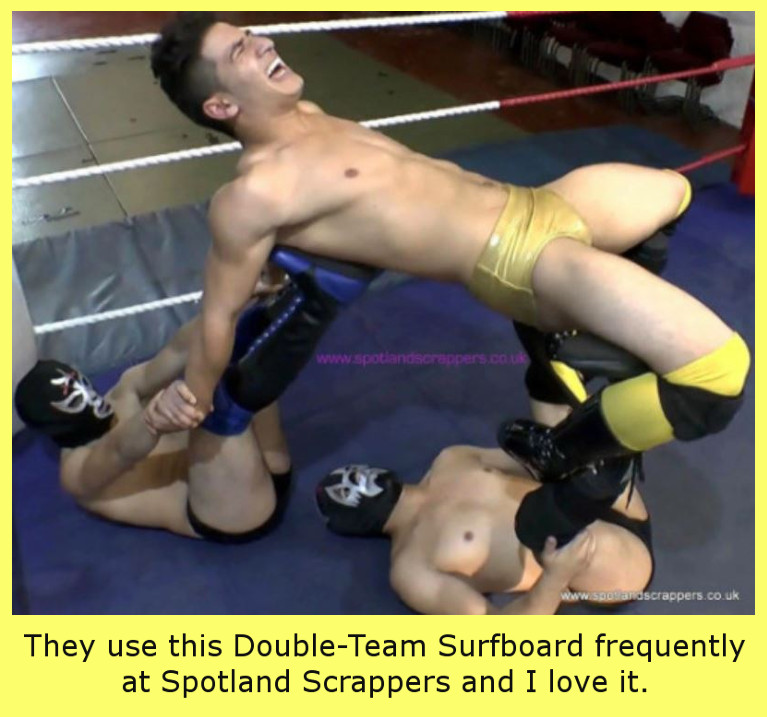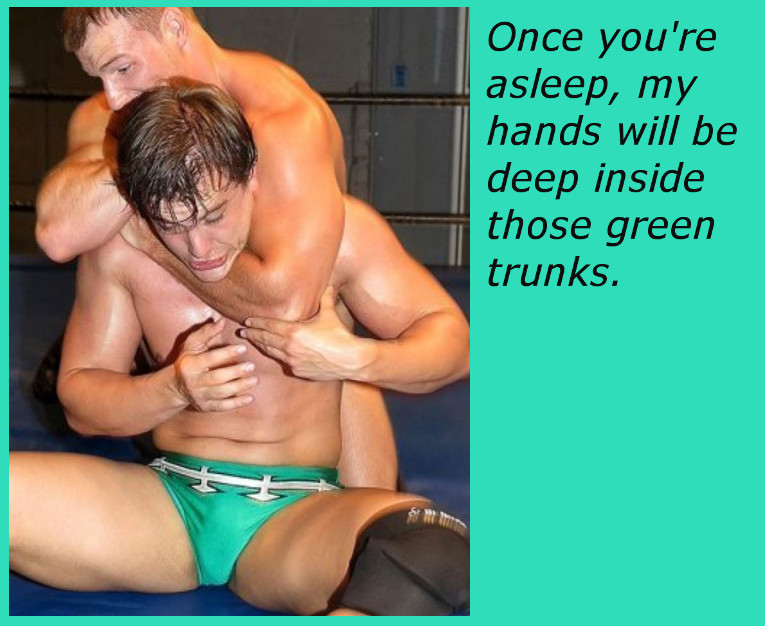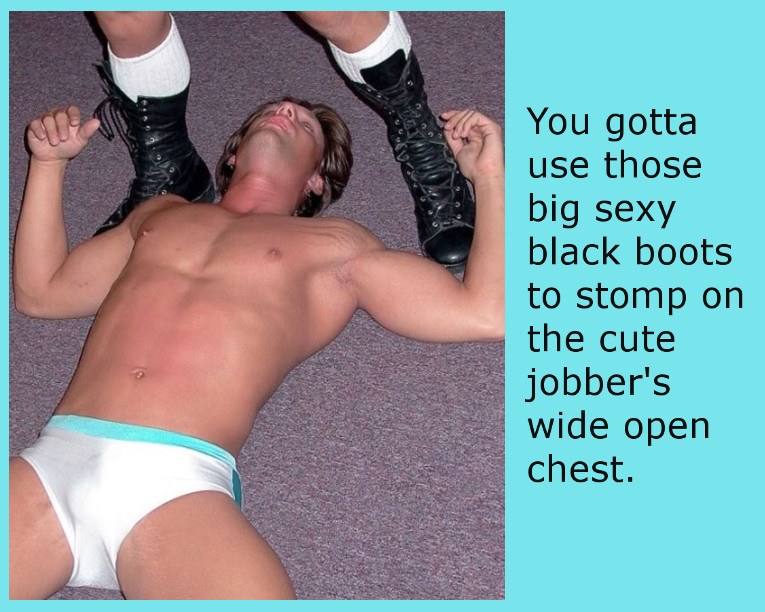 I can always tell right away, when I view a Tumblr site, whether the host is into the exact type and style of wrestling (and wrestlers) as I am, and this Tumblr is spot on. He posts the same kind of images you'll find here on my Blog — he is into Sleepers, Scissors, muscles, pretty-boy suffering, tight spandex trunks, boots, everything I get off on.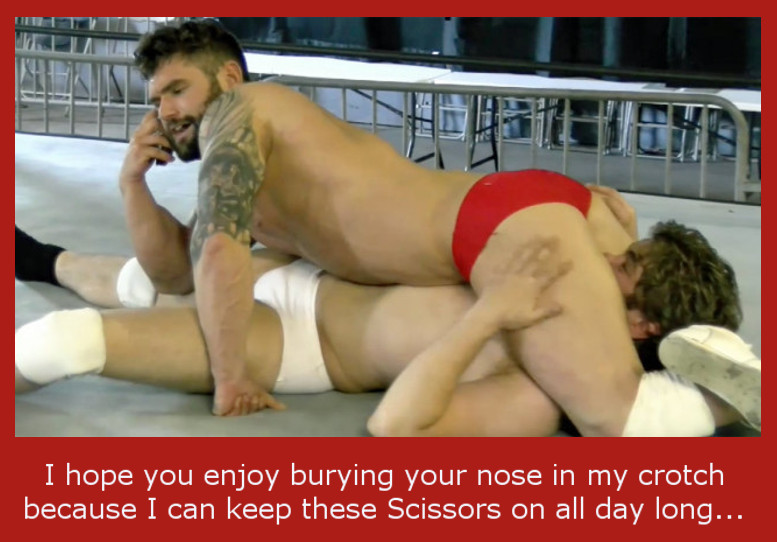 This Tumblr site is not 100% about pro wrestling. He also posts some amateur wrestling photos. He also posts images of shirtless guys just standing there looking hot, usually in trunks but also in underwear or other gear.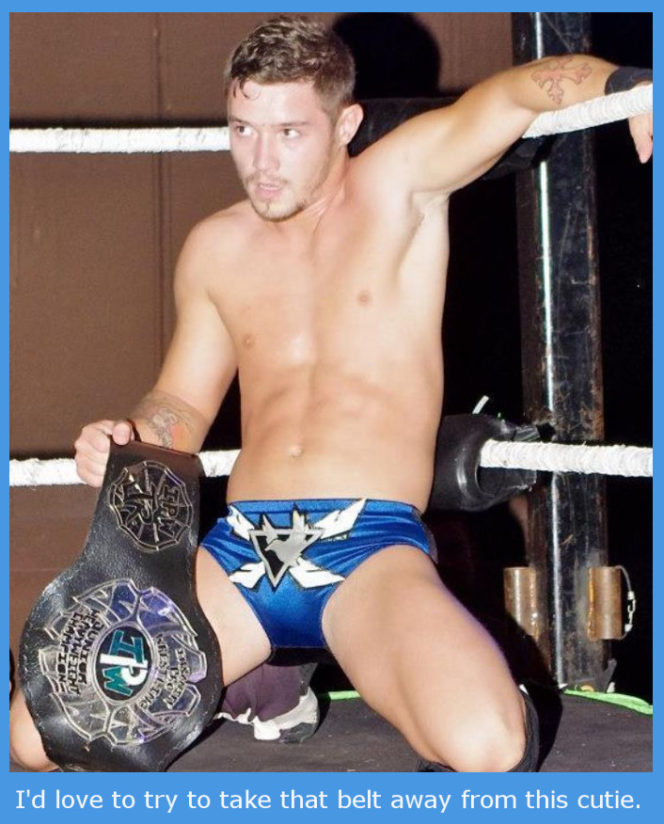 He also posts a bit of non-wrestling gay pornography such as the hot image below. It reminds me of the Two-Against-One style of Tag Team wrestling that always excites me so I included it here in my blog…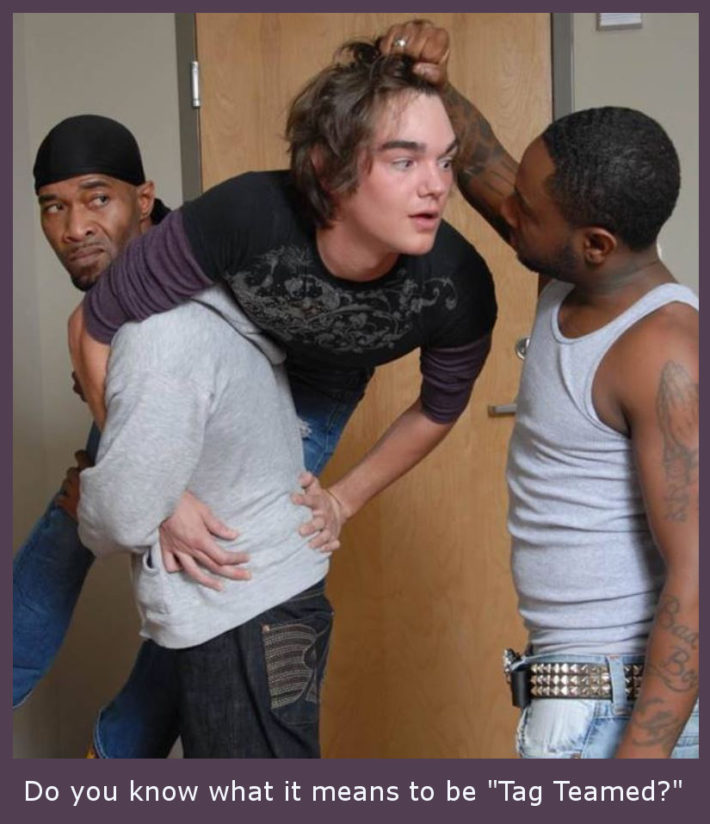 ---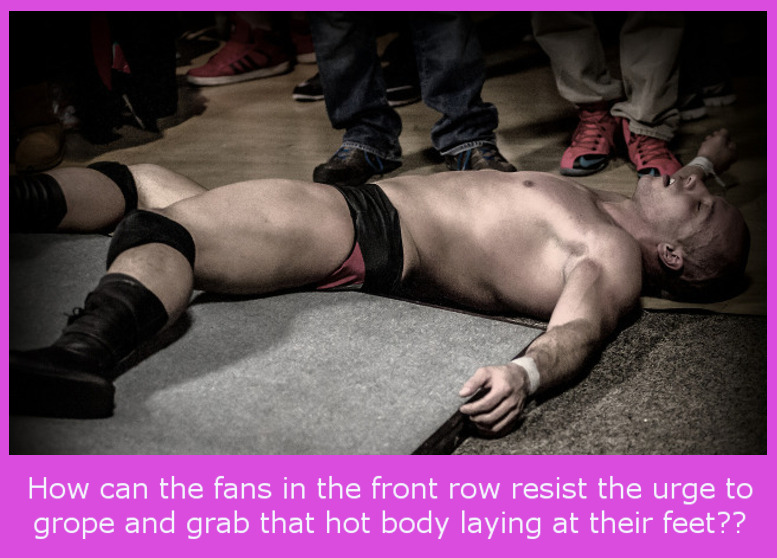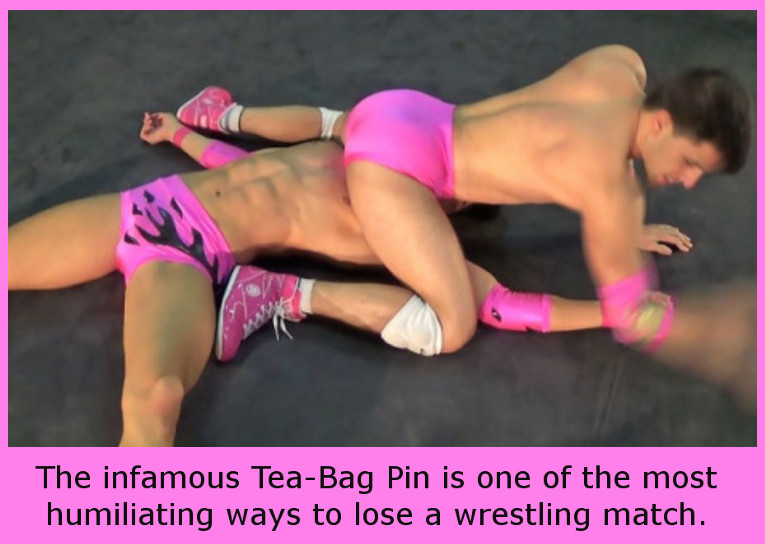 I got pretty worked up viewing all of the above photos and many more available in this enticing catalogue. The following image is the straw that broke the camel's back and sent me right over the edge…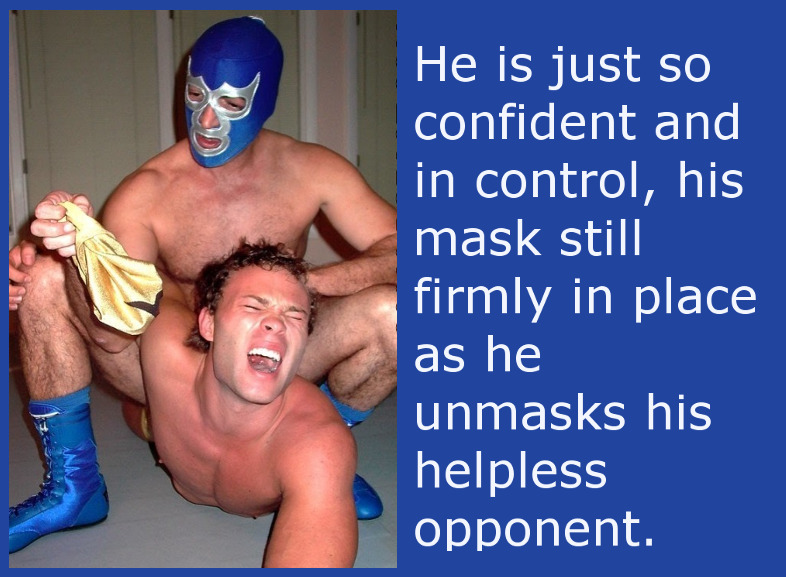 It's something about that classic mask on the Blue Demon dude that got to me, and his easy control and confidence. His unmasking of the helpless victim and the pain he's inflicting. Maybe nobody else sees the erotic potency of this image, or maybe I was just very fired up and near my boiling point, but this was the last one I viewed before I was done shopping the catalogue.