NXT began their annual Tag Team tournament on the 3/7/18 episode.  The team of TM-61 (Nick Miller and Shane Thorne) battled their hated rivals, the Authors of Pain.  And let's not be coy about who won — the Authors beat the shit out of my poor beloved Aussie studs, utterly brutalizing and bludgeoning them (and yes, that turned me on.)
This is actually a re-match of last year's final round in the tournament, in which the Authors of Pain owned and dominated TM-61.
Why oh why does TM-61 keep putting themselves in harm's way by facing off with these big thugs?  Don't they realize they're just going to suffer and be humiliated?  Are they enduring all this abuse just because they know it turns on viewers like me?
---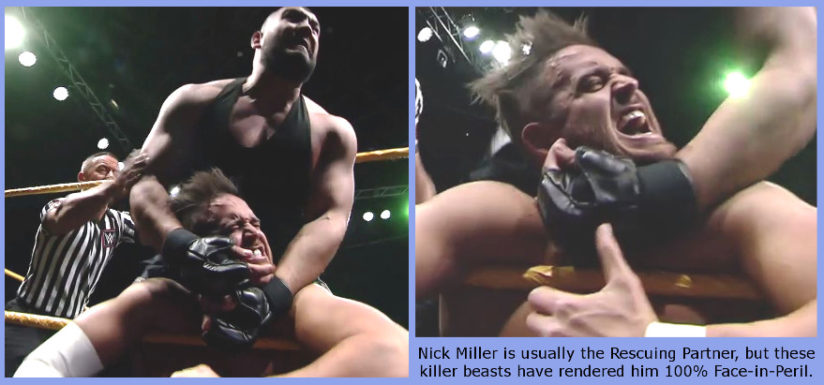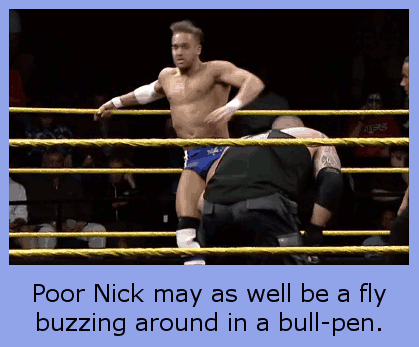 The Authors of Pain focus on Nick Miller's back, slamming him into the buckles, bludgeoning him with Forearms.
Nick looks spectacular in his tall white boots and snug blue trunks, almost making me forget about his handsome partner Shane Thorne.  Almost.
---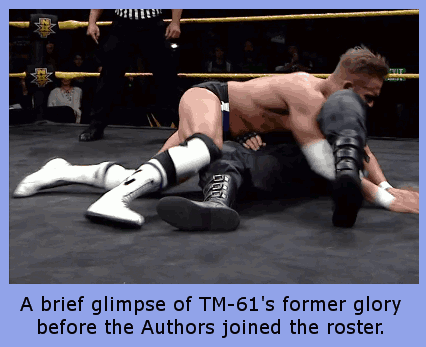 The Aussie lads did enjoy a few moments of shine, some Hope Spots and some two counts.  (But by and large, the Authors just dominated).
For example, I like the look of this roll-up attempt by Miller.  Maybe it's his tall white hero boots, or maybe it's the way he's humping against his victim's thick leg.
---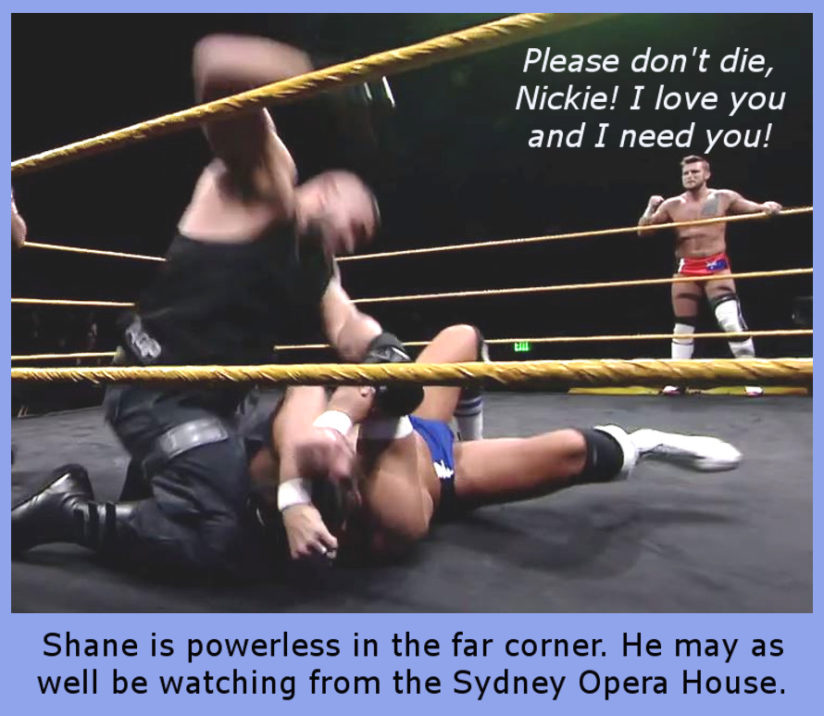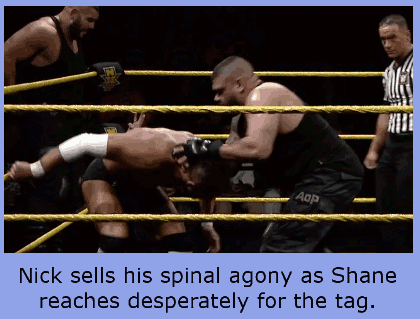 TM-61 are clearly the Baby-Faces with their colorful gear, fit naked torsos, and high-energy moves.
They work the Help Me Partner gimmick with Nick being molested and pummeled on one side of the ring while Shane watches in growing frustration on the other.
---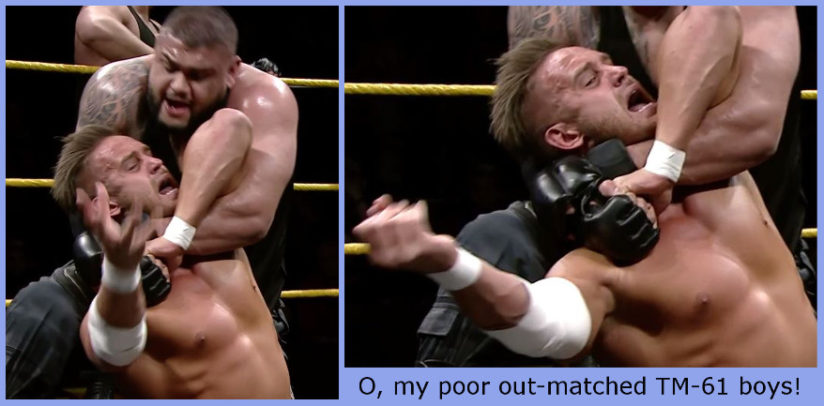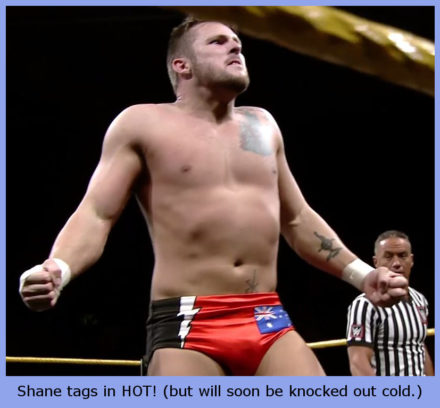 Eventually Shane tags in and storms the ring, looking fired up and appealing.  I love these guys!
He briefly raises our hopes that our beloved and eager heroes may get their due revenge,  actually defeating the monsters who hurt them so badly last year.
---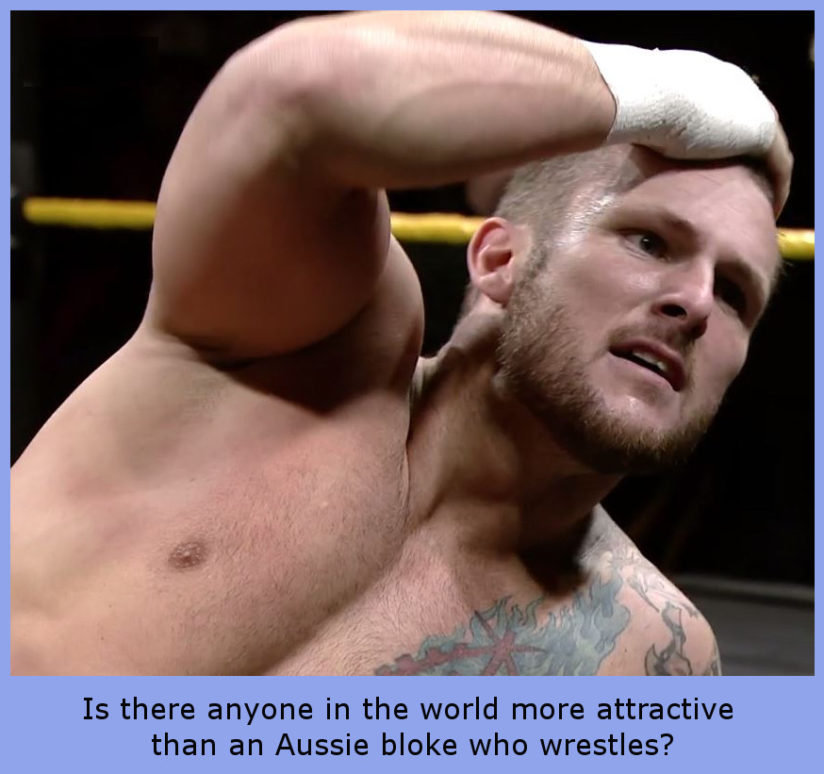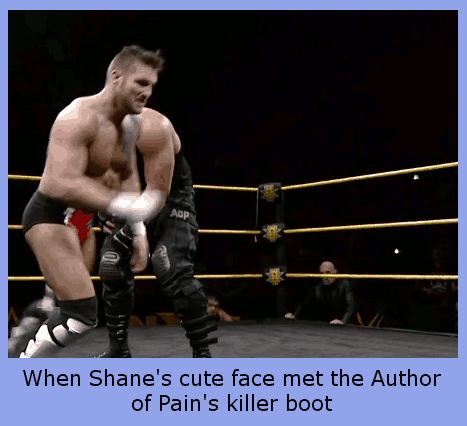 This big fuckin BOOT puts a stop to Shane's shine.  The commentator screams his head off about Shane being "BLASTED in the FACE with that BIG KICK!!!"
Shane switches into ragdoll mode, which is my favorite look for him.  And he's great at it.
---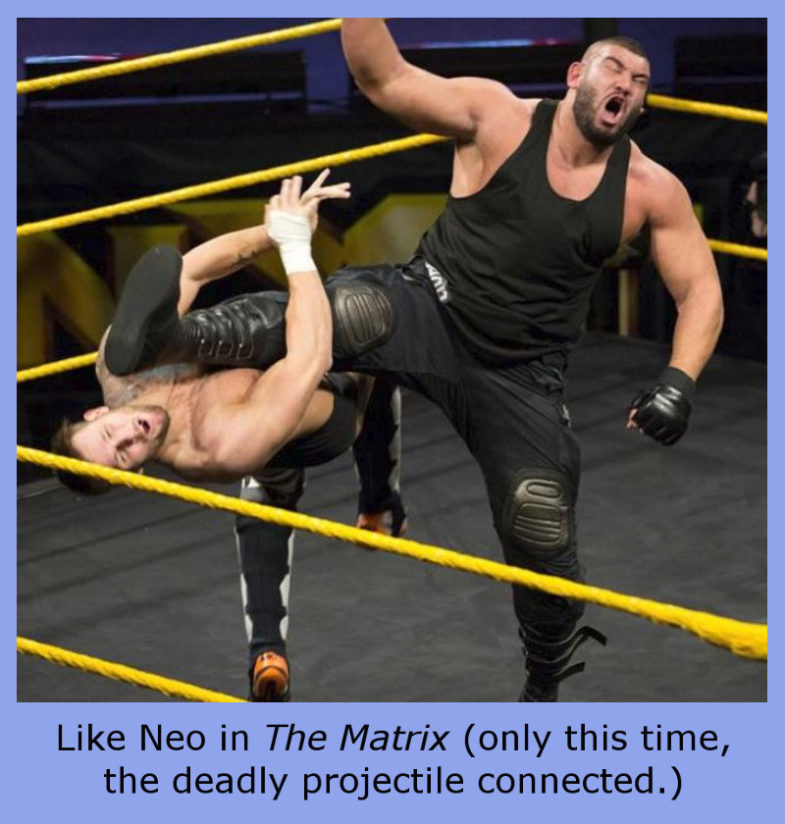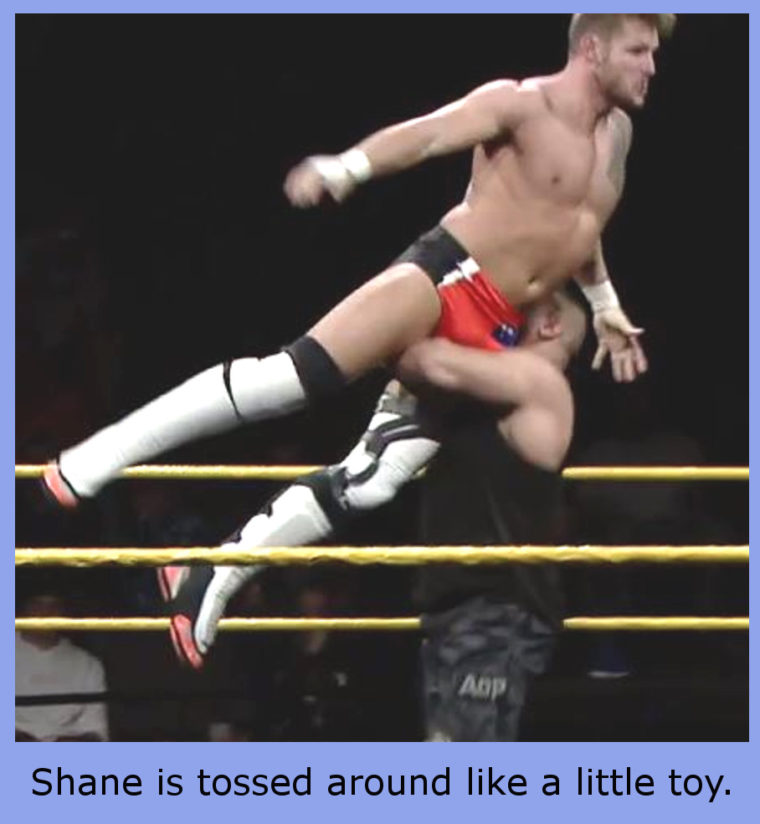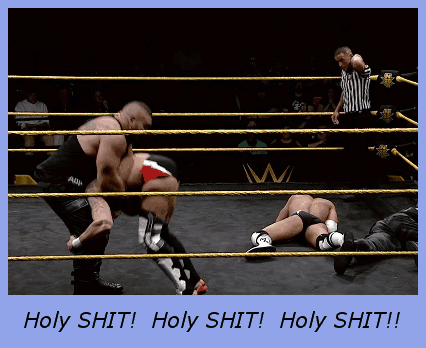 The most epic and traumatic spot was when Shane gets Power-bombed over the top rope, onto the stiff ring apron!  FUUUCK!
Jeeezus, I think they killed my cute lad!  If he lives, I can take care of him until he's back on his feet.  Meanwhile Nick is left all alone in the ring against these heartless thugs!
---
While their suffering turns me on, part of me feels bad for TM-61, always playing second fiddle, never getting the Push they deserve.  I want my cute Aussie boys to taste some success (after they endure a good 20 minutes of punishment first.)
I certainly don't want them to fade into obscurity, vanishing from my screens due to a lack of fan support.  If any WWE staffers are reading this, just know that some fans do enjoy watching TM-61 and we want to see them wrestle often, even if you never allow them to win any of the big matches.