The YouTube channel bwillianswyn25 recently posted this classic Tag Team Squash that I've watched many times before.  I love this match!
The buff young studs in the green tights and tall white boots are known as "Nature's Best."  They are taking a stiff one-sided beating from the "RPMs" — two platinum blond Heels in flamboyant pink and lavender tights.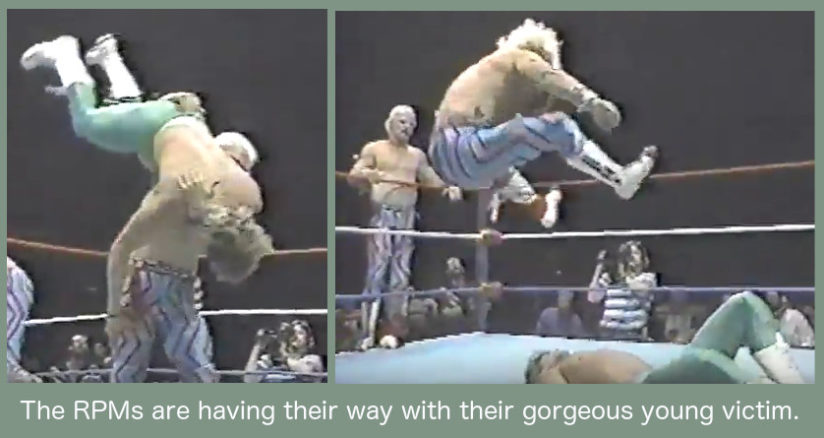 I have this match on a DVD in my archives.  These Natures Best guys are just beautiful, and the RPMs really torture them.  Why do the prettiest wrestlers always suffer the worst beat-downs?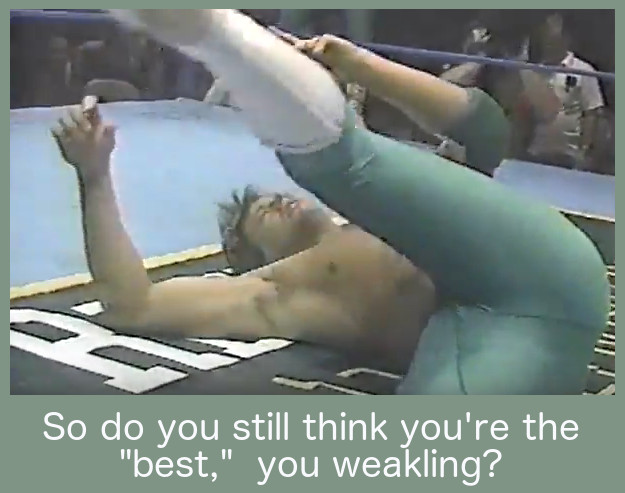 The RPMs — also known as the "Rock and Roll RPMs" — never had the fame and success of other Rocker tag teams like the Midnight Rockers or Rock and Roll Express.  They were basically Jobbers to the Stars.
So we get the sense that the reason they're so hard on these pretty-boys is because they're used to being the losing team.
Now that the RPMs have found a team actually weaker than themselves, they seem to be taking this opportunity to really inflict some damage.
They want to show the fans that they are not complete jobbers, because at least they can over-power these young pansies.  So the poor Nature's Best team have walked unwittingly into a buzz saw.
---
You would expect this young team to put up more of a fight.  They're young and fit, they have matching gear like an experienced team, and a cool, cocky team name — "Nature's BEST."
Yet they are utterly defenseless against these cruel blond bullies.  What a humiliating one-sided squash!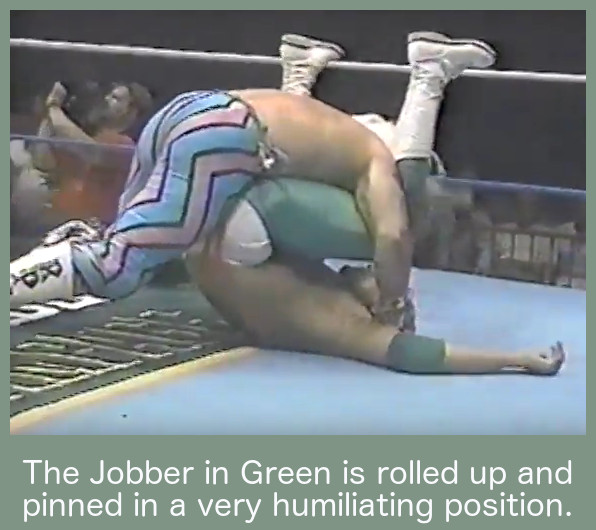 ---
---
The same YouTube channel posted another great Nature's Best torture scene, a match I had not seen before.  This time, the team known as Badd Company has the pleasure of punishing the pretty-boys.
---
What is the point of this Nature's Best team?  They are so worthless and weak, again being trounced by their older, meaner, beefier opponents.
I suppose the're just delicious Eye Candy — a pair of cute whipping boys guaranteed to get the audience turned on when their perfect bodies are battered.  I can see that they never have a chance in the ring, but I am a big Nature's Best fan anyway.
---