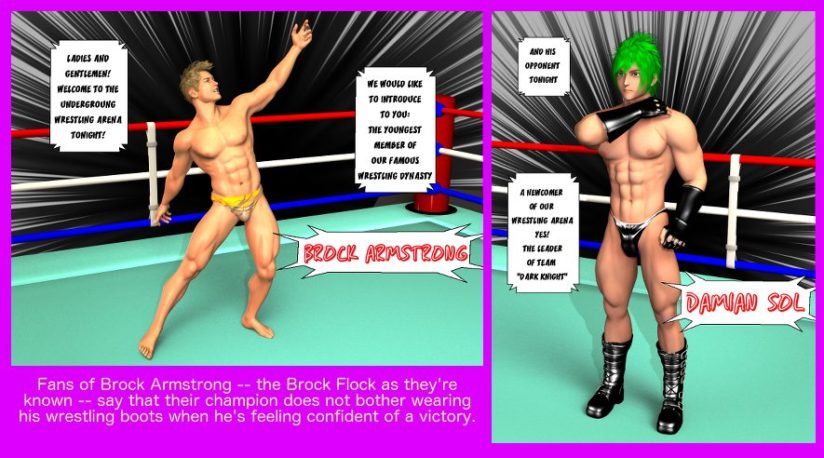 Back in 2014 in an article called "More?", I posted some Manga-style artwork that one of my loyal readers sent me.  He created an amazing series of images featuring a barefoot pretty-boy who I named "Brock Armstrong" wrestling a sadistic green-haired Heel.
I asked at that time if you wanted to see more of his work, and seven of you said Yes!
So a few weeks ago, the Artist Currently Known As HMN sent me more fantastic images he created to tell the rest of the story of this epic match.   He has added speech balloons to depict the trash talk and begging for mercy, and he somehow made the two wrestlers look even more incredible.
Per his request, I added my usual captions under his images to help narrate the action.  Here is the first batch in our collaboration, let us know what you think of our little comic book — or maybe graphic novel is more accurate.