Here is the new jobber at WeekendWrestling.com — his name is Cameron Lowe. He is one of those wrestlers that make my eyes widen as I rub my gaze all up and down his physique. I took one look at that smokin body well displayed in the skimpy orange trunks and I knew what I'd be doing this past weekend (at least for 15 minutes or so…)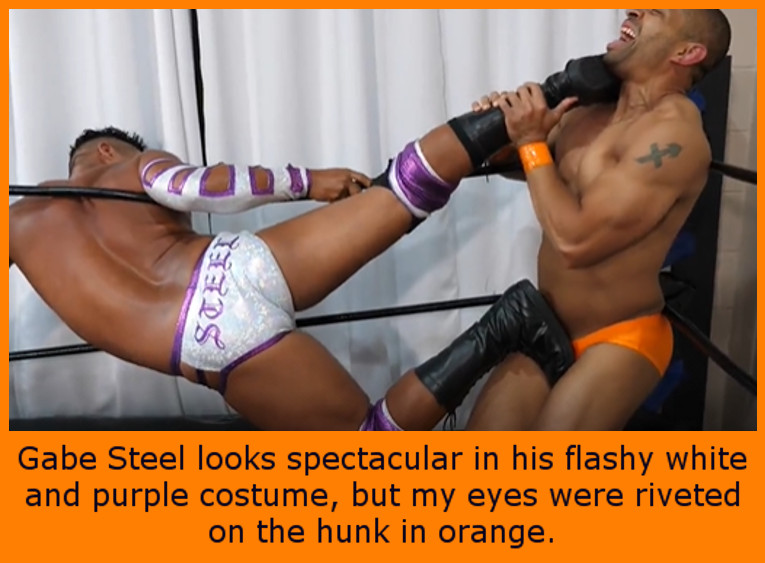 In his debut match, Cameron takes a beating from Gabe Steel. Early in the fight, Cameron grabs a handful of Gabe's balls and squeezes them like lemons. So Gabe then spends the next 20 minutes or so exacting his revenge, making Cameron pay for being so grabby.
Gabe abuses the unprepared roolie with a bunch of pro moves (Body-Slams, Body-Scissors, Camel Clutch) and he also busts the jobber's nuts in several creative ways. There is quite a bit of Cock & Ball Torture so definitely stream this video if that's your jam.)

I sure get a boner from looking at Cameron selling his pain! He may be my newest wrestling Man Crush. And I'm not the only one noticing how sexy he looks. An Instagram site I follow (the only Instagram site I follow) called Black Wrestling Kings posted a Cameron Lowe gallery just hours after this video was uploaded and several drooling fans left positive comments (or at least burning fire emojis which I assume are positive feedback.)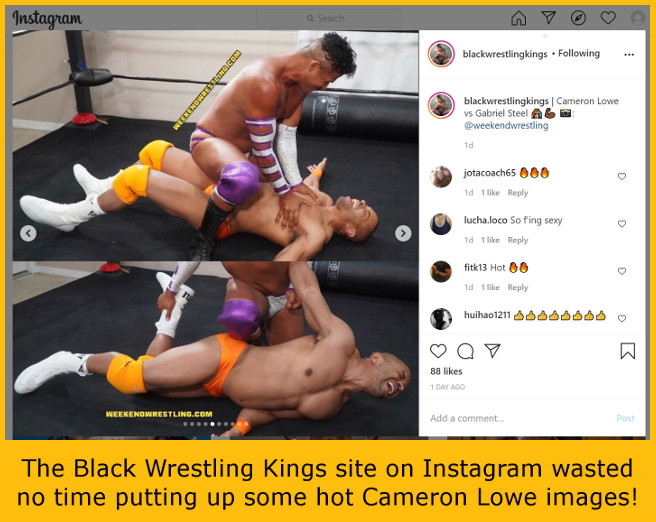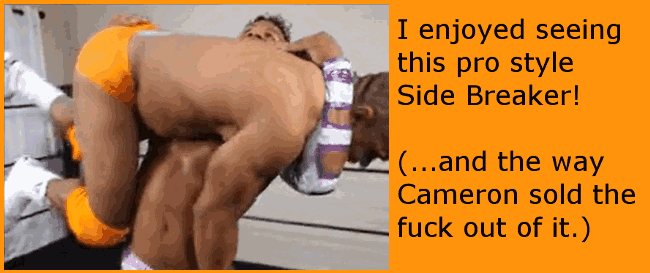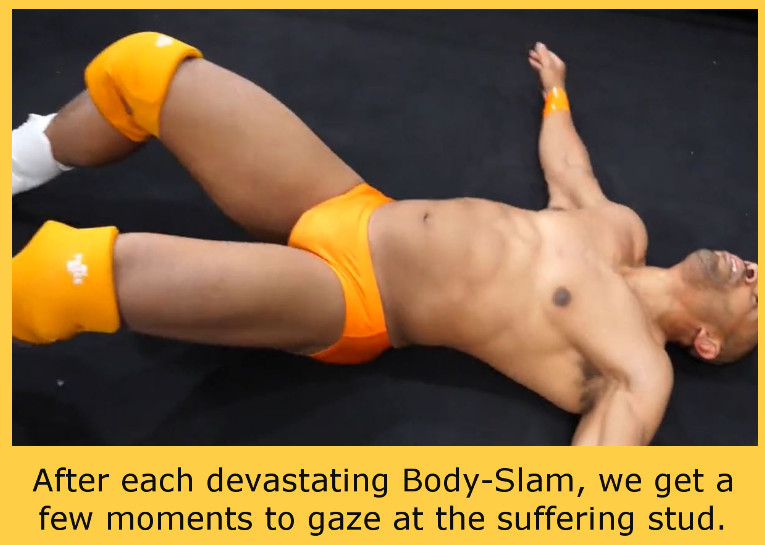 I am not sure if this Hard Body is going to be back for more wrestle-porn but I sure hope so. Gabe was pretty rough on him, Body-Slamming him into utter submission, bloodying his lip, even yanking the orange speedo up where the sun don't shine.
Cameron's suffering was very realistic — either he is a natural or Gabe really put the hurt on him. I hope he enjoyed himself, at least enough to be willing to give us some more matches.