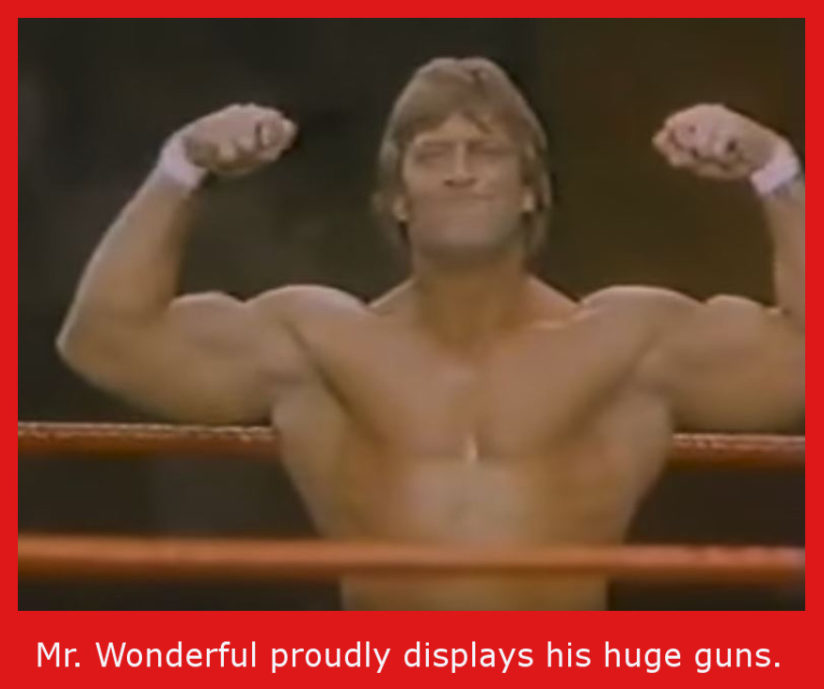 The MikeMcGuirkoff channel that I follow on YouTube has been posting a bunch of episodes of WWF All American Wrestling from the mid-80's.
One of my biggest turn-ons during that era was Mr. Wonderful, Paul Orndorff.  He was a mean fucker– I feared him as much as I lusted for his swole body.  And his Pile-Driver was just brutal, as Peter Pompeii here will soon discover.
---
Ordorff executes the weak, hapless chump with his patented Pile-Driver.  Later they'll drag this broken bitch out on a stretcher.
Part of Orndorff's appeal for me was that vicious Pile-Driver.  This move was presented as a killer, injuring the spine of anyone who suffered it.  Yet this cruel fucker keeps inflicting it on everyone he wrestles!   The sadistic brutality of this stud just boned me right up.
---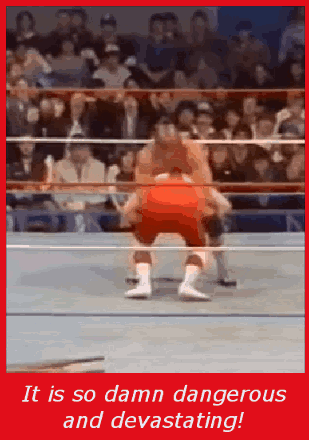 On the 3/10/1985 episode, Orndorff destroys a big jobber named Ron Hutchinson, wearing the bright red tights and white jobber boots.
This big wimp can't seem to keep his thighs together, spreading his legs wide apart to offer Orndorff (and us) a view of his red spandexed package.  How humiliating — Orndorff soon puts the submissive bitch out of his misery by spiking him right on his head.  In the foreground we can see the stretcher that will haul his big red carcass out of the ring.
---
Oh damn — Orndorff must be especially disgusted by this worthless Beta Male! When the ref turns his back, Mr. Wonderful inverts the wimp for a SECOND PILE DRIVER!!
This was the sort of violence and injustice that haunted my fantasies.  In the wrestling videos that played inside my brain, Orndorff would Pile-Drive all his opponents, three or four times — it was sick but it made me hard.
---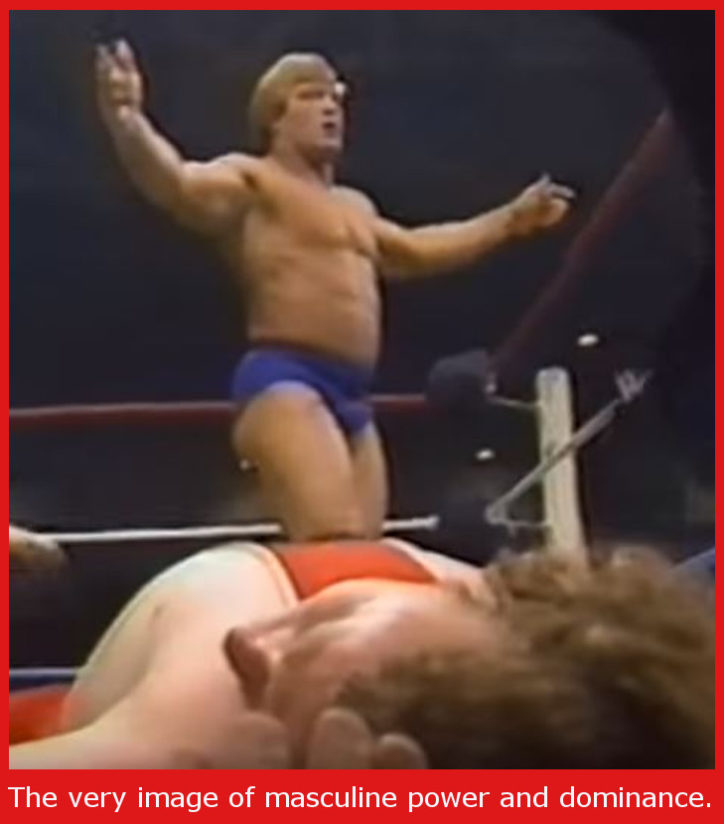 On the 5/5/1985 episode, they gave Orndorff a big, bearded jobber-bear to play with named Charlie Fulton.
Fulton was a  handsome, manly looking stud,with his large, well-nourished physique and thick beard.  However, Orndorff's masculinity was unmatched as he over-powers  the jobber in black and leaves that big body broken in the center of the ring.
If Fulton can't stop Orndorff, I sure didn't have a chance against him!  I'm sure he could over-power me and make me do whatever he wanted!  (Hopefully.)
---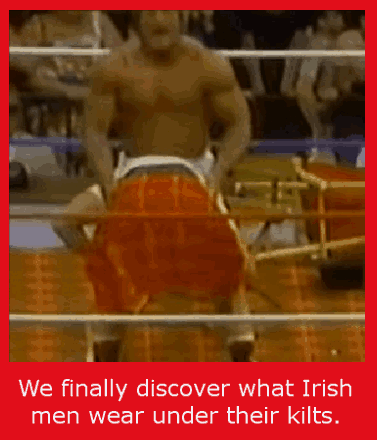 Orndorff and Roddy Piper usually helped each other cheat — they were as thick as thieves.  But on the 5/26/1985 episode, they had a fight.  Orndorff set up Piper for  Pile-Driver and showed us his colored underwear.
I saw under grown man's kilt, caught a glimpse of his briefs — right on television  — and it drove me wild!   Suddenly I developed an underwear fetish and THIS is where it began.  I had to have sexy colored underwear like Piper's instead of my boring whitie tighties.
---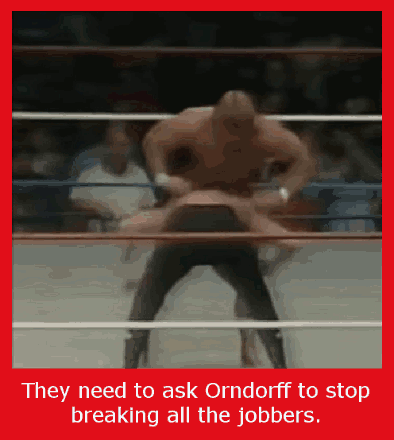 On the  6/9/1985 episode, Mr. Wonderful's victim was the  always game jobber named Barry O.  He was from the Orton clan, but wasn't permitted to use their full last name because he was a shameful jobber.
Like all Ortons, Barry was very talented in the ring.  Check out how he takes this Pile Driver, making it look as effective and killer as possible.  He pops his legs right up straight, and bravely keeps his head in place between Orton's thighs so it looks like his neck took the full impact.  Wonderful!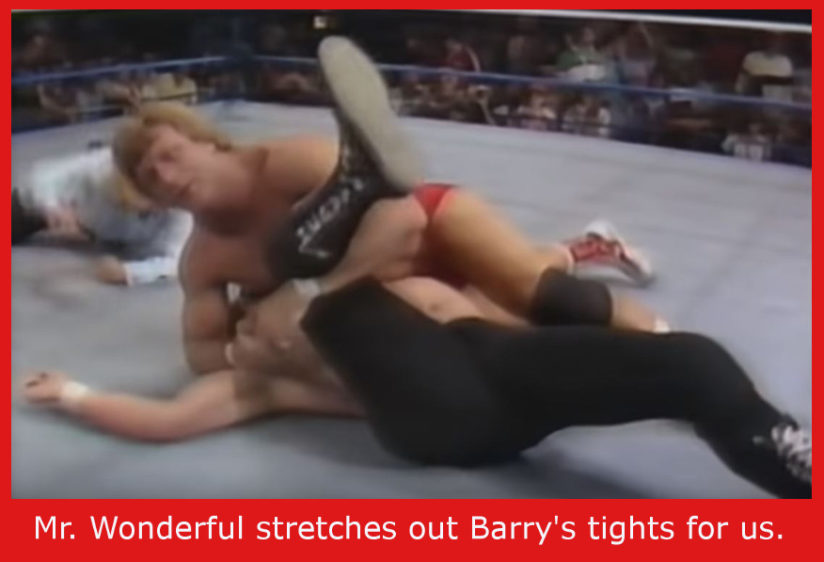 ---