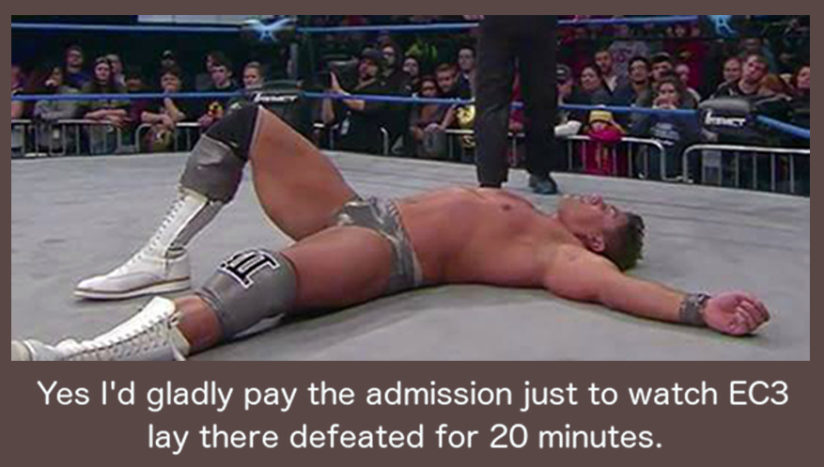 I've been seeing some nice images that meet the criteria for my "Suffering Sunday" series.  The criteria are:
Attractive wrestler (preferably a young Baby-Face)
Eye catching gear
Laying in the ring or on the floor
Out cold, in pain, or otherwise helpless looking
So I finally accumulated enough of these images to fill up an entire gallery — here you go.  I can't do a gallery every Sunday, but at least I can do it this Sunday.