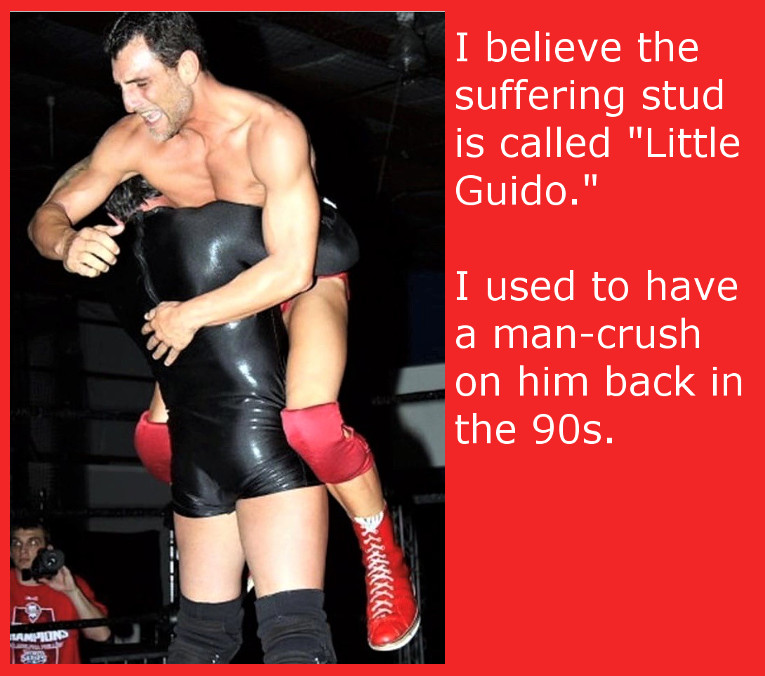 So I was on the Bearhugger.net website the other day, browsing for some hot Bearhug images as one does. And I saw an update from the webmaster lamenting that "the participation of votes and ratings in the Bearhug Uploads section is at an all-time low. I'm seeing lots of bearhugs with just 1 or 2 votes."
So the webmaster created a reward system allowing you to earn bonus points for rating uploaded Bearhug images and those points will enable you to unlock certain blocked images — I didn't really understand that whole process, but I knew what I had to do. I had to go in and rate the hotness of the uploaded Bearhug images — a tough job, but somebody's got to do it. Here are some of the best images that earned a 9 or 10 out of me: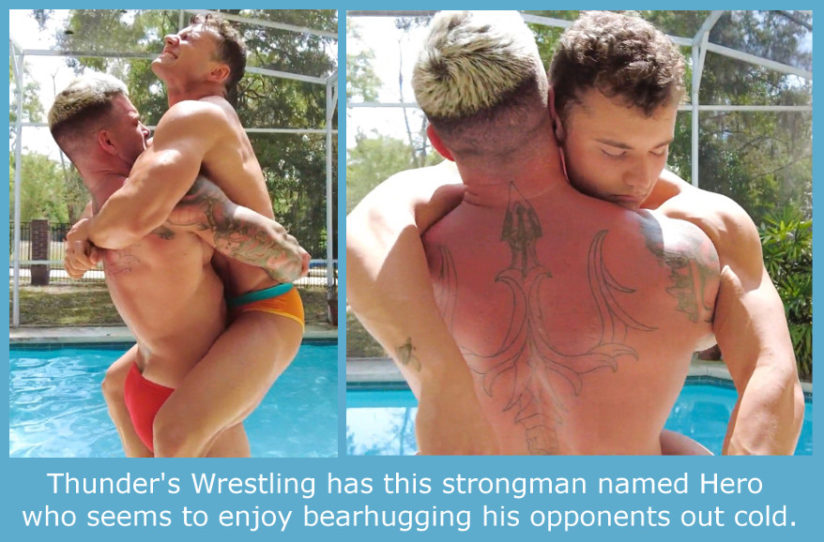 I always enjoy when the Bearhug victim relaxes into the Hugger's body, resting a chin gently on the stud's shoulder, lolling cheek-to-cheek on him. That image has always gotten me — it seems so intimate and submissive. These always get my highest ratings.
Below we see Kendall Windham doing the Hold Me Daddy pose on the much-more-powerful Barbarian: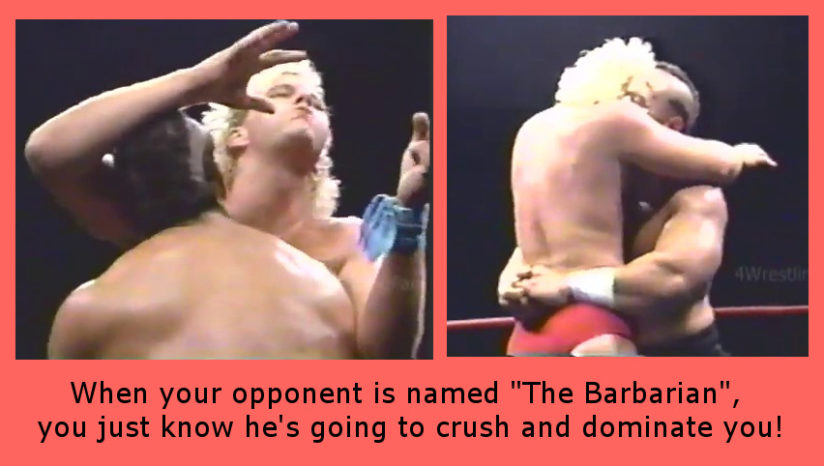 The Bearhug Uploads captured from YouTube now offer a link to the video so you can see the Bearhug in motion. The below punishment of Steve Simpson was captured from a pretty hot squash match where he played the Face-in-Peril for a good long while: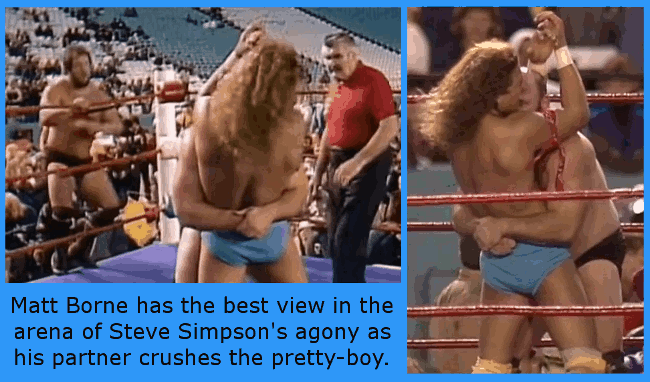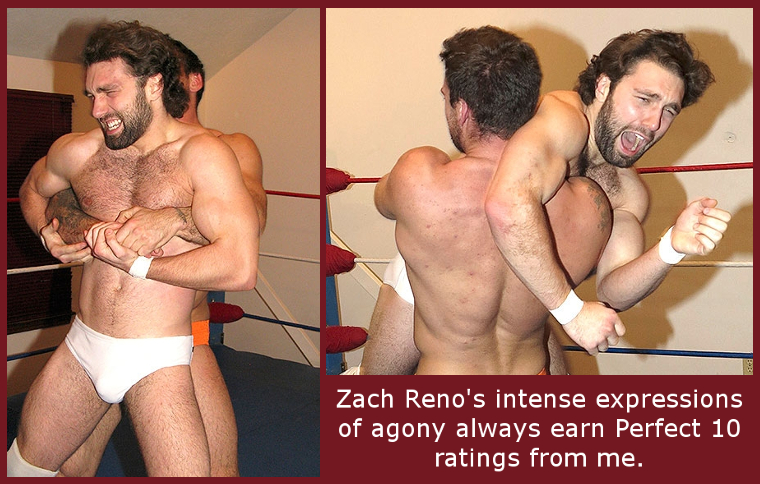 Another type of Bearhug image that earns my highest ratings features an orgasmic expression on the victim's shocked face, like Zach and Scrappy are doing above.
I tend to rate these even higher when performed in a ring in front of an audience, where it's even riskier and more provocative to act so sexually suggestive in public. Check out these climactic expressions on Austin Aries' mug for example: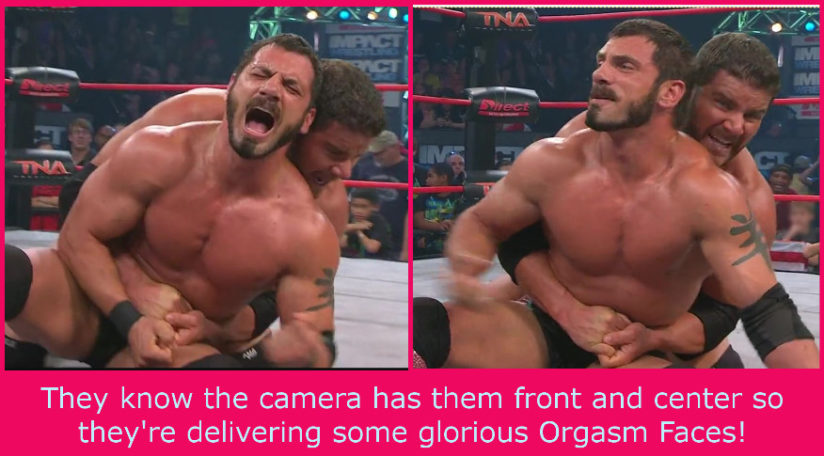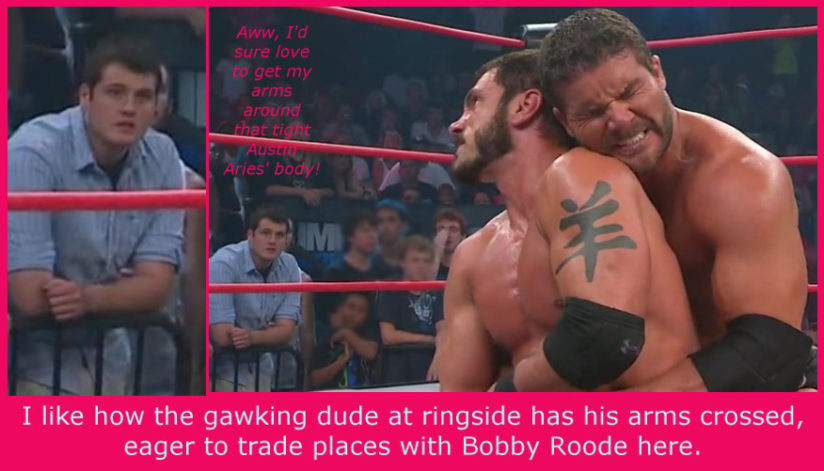 I do feel like the web used to be more participatory, like we were always rating things and voting on things and captioning things. These democratic exercises have diminished in recent years and I think the Web is less fun and interesting because of that.
For example, they used to have a site called "Hot or Not" where people would bravely post their photos and we'd all vote on whether they were "hot." It almost feels quaint or outdated for Bearhugger to be asking us to rate these images. But I will do my part to keep democracy alive and rate a ton of these! Here are more good ones…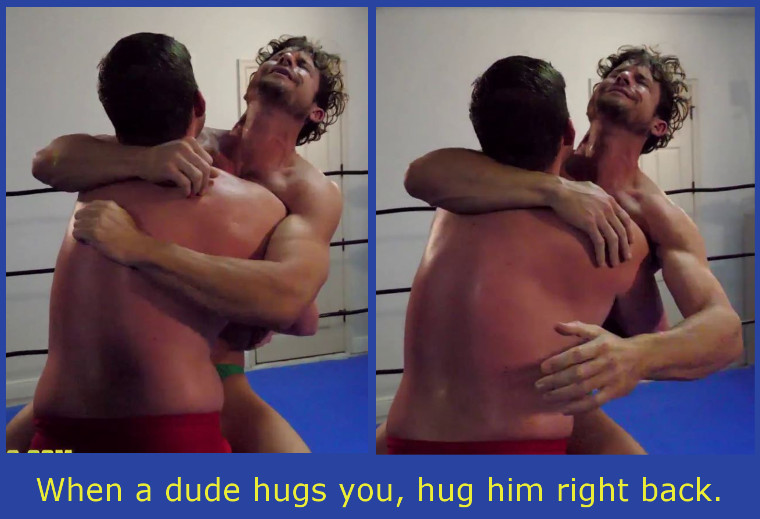 I also give high ratings to Bearhugs where the victim doesn't know what to do with his arms so he sort of lightly hugs the Bearhugger around the shoulders. It just looks so gay and loving when they hold each other like that — I used to get off whenever that would happen on the classic pro wrestling television broadcasts.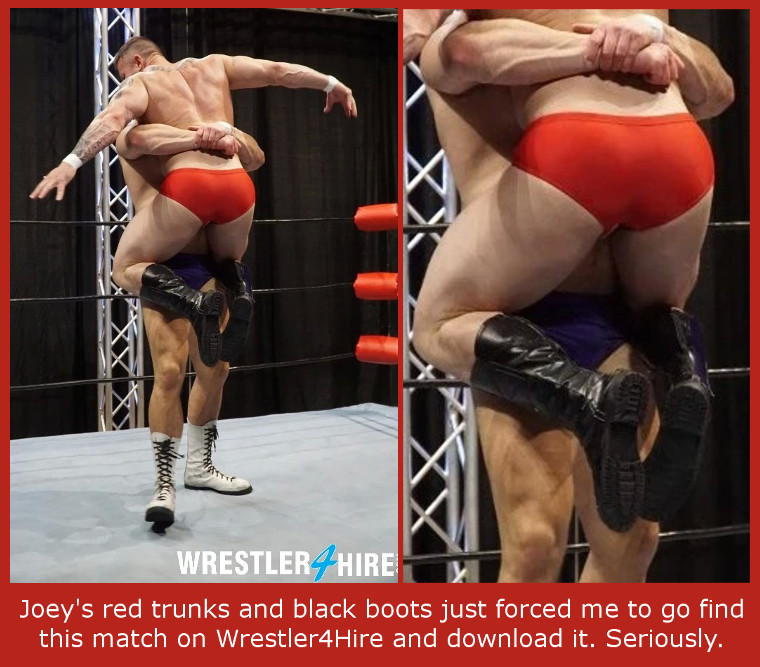 I seriously just downloaded this Joey Nux vs. Mark Muscle video from Wrestler4Hire2 because of the above trunks-and-boots image. Bearhugger.net is apparently good free advertising for the wrestle-porn sites.
Below is a video clip of the Reverse Bearhug scene that I just recorded from this newest MP3 file in my ever-growing wrestle-porn collection: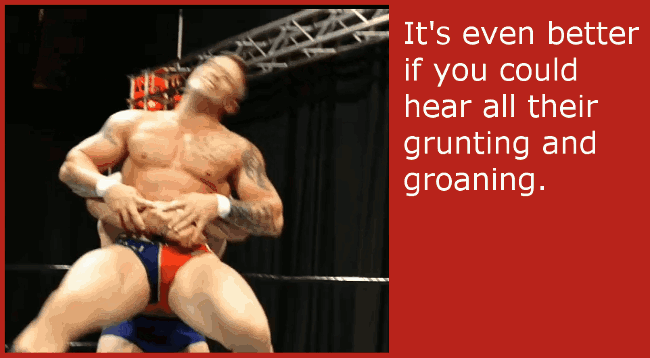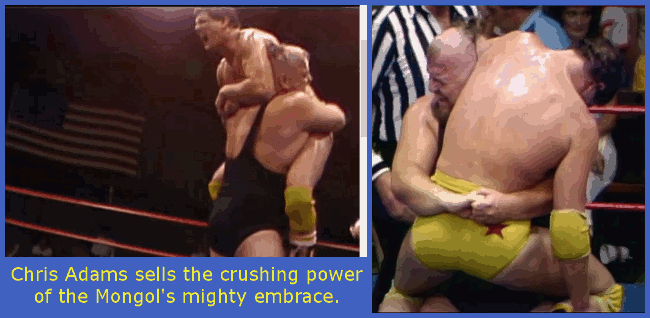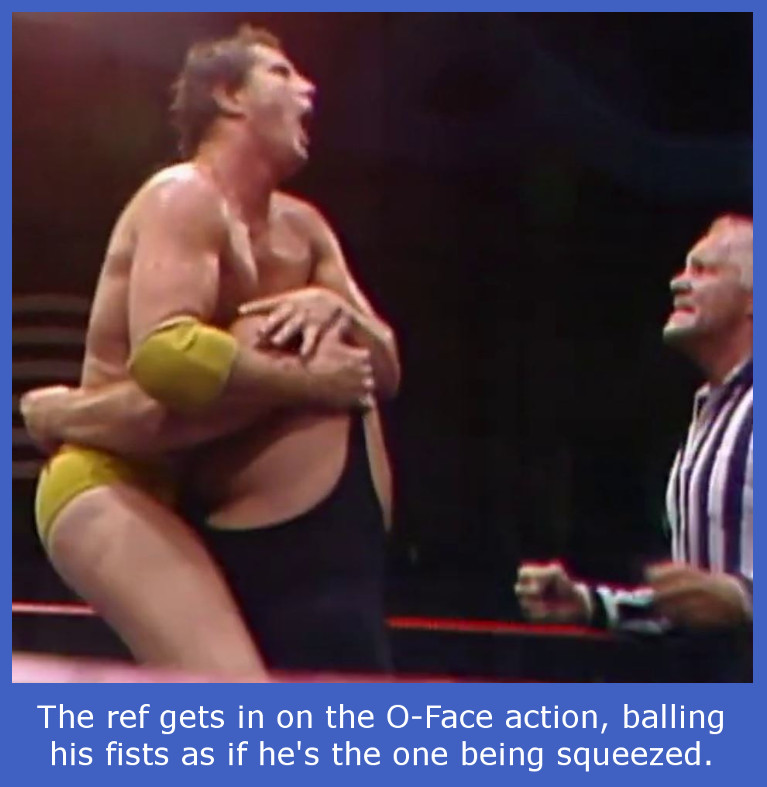 I also give the highest ratings to Tag Team scenes where the Heel partners trade their jobber back and forth, taking turns Bearhugging him. That's just what the Mongol and Terry Gordy did to Chris Adams in this excellent video.
I also love trunks that have stars printed on them like Adams is wearing here. I'm not sure why, I guess I watched too much old-school rasslin when everybody had a star somewhere on their gear.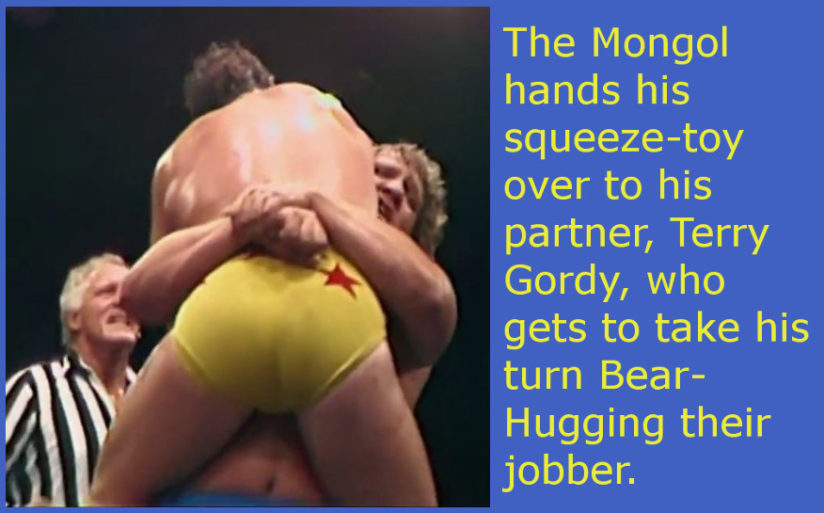 ---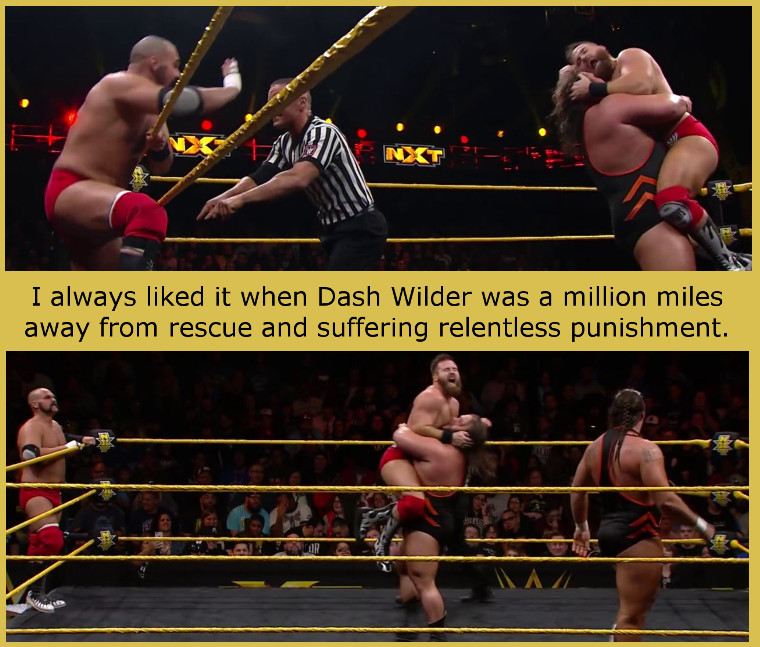 Two Heels performed the alternating Bearhugs gimmick in this Revival match, which will wrap up today's gallery. You better believe I gave my man Dash Wilder (aka Cash Wheeler) all 9's and 10's in my ratings. One nice thing about so few people bothering to vote — I can really swing the results and up the overall score with my high ratings! You're welcome, Dash.
So if you're not busy and you get off on Bearhugging, go check out the Bearhug Uploads section on Bearhugger.net and exercise your right to vote. Or upload some hot Bearhugs of your own hidden in your private spankbank folder — I'll score them and let you know what I think of them. Just be sure not to pull down my scores on these hot images posted here, which I rated the best of the best.