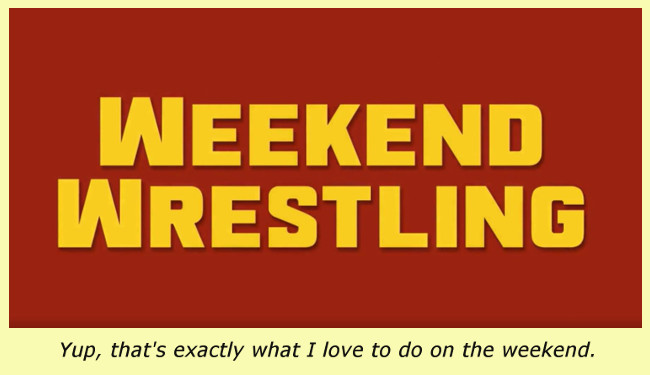 One of my loyal readers recently emailed me to let me know about a new source of Underground wrestle-porn — Weekend Wrestling. Also the Bodyslam Fan blog that I follow reviewed Weekend Wrestling on March 1st.
When I checked out the Weekend Wrestling website, I saw several of my favorite wrestlers in the four videos available there, including Zach Reno. So I'll bet you can guess which video I streamed immediately.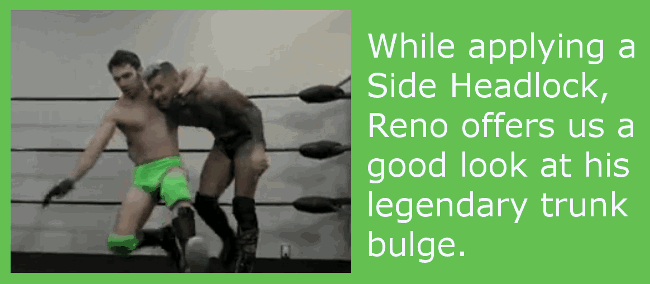 Zach is wrestling against a Heel I've never seen before called the Pretty Boy Assassin. (I'm not sure if that means he is a pretty boy who assassinates his opponents, or that he assassinates only pretty boys. He is a rough tough dude, so I'm thinking the latter is correct.)
There is no audio for the first 6 or 7 minutes of this 20-minute video, a sign that this organization is still working out the kinks. Let's give them a break, they're new and the wrestling is very good! Zach makes up for this minor defect by giving us plenty of extra bulge-shots, his legs spread proudly open to offer the camera full access. I sure didn't need to hear the audio to get a boner going for Zach.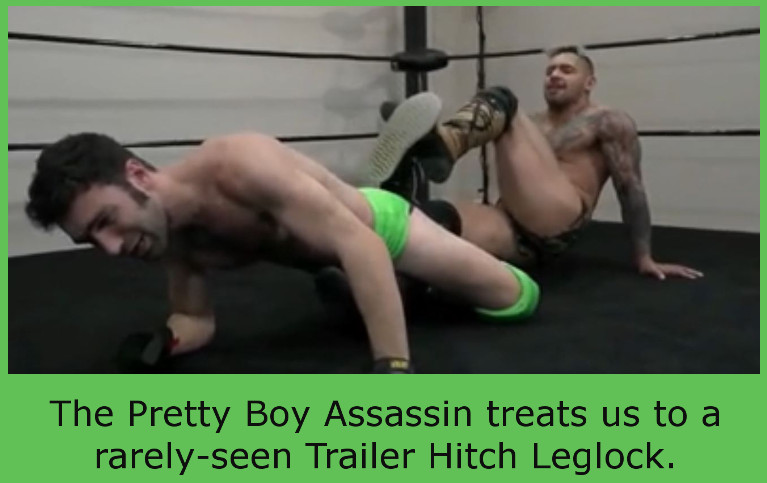 I knew I could count on Zach to sell beautifully and show off his massive cock-bulge as he always does when playing the out-matched jobber, but I wasn't sure about the blue-haired and heavily-inked Assassin. I don't know him, so I feared he may be a clumsy Newbie with only a couple of basic holds in his arsenal. Boy was I wrong!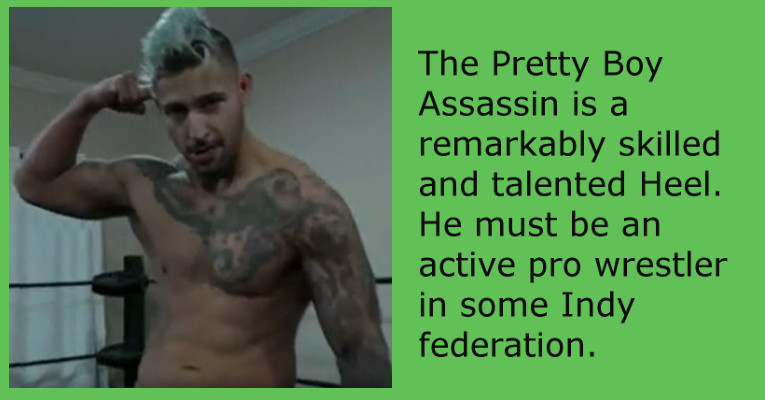 The Assassin is an absolute Rasslin Stud who confidently slaps on the most rare and complex holds: a Figure 4, Trailer Hitch, Indian Deathlock, Bow & Arrow, etc. And he is well-versed in ring psychology. For example, he focuses his attack on one of Zach's body-parts (his left leg) like a good Heel should. I was very impressed and instantly became a PBA fan.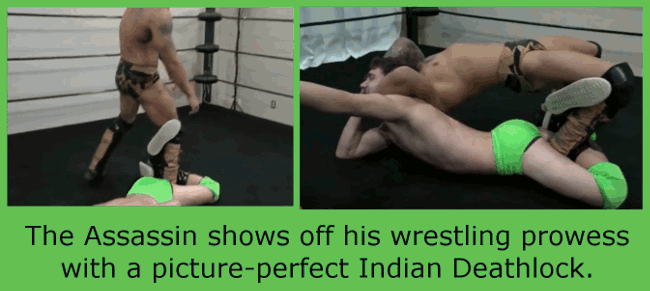 So here are a few quick bullet-points about Weekend Wrestling for your information:
This site has posted 4 videos to date, but plans to add to their catalog every Saturday (thus the name)
I believe Weekend Wrestling is operated by Cole Cassidy, a veteran wrestle-porn star who has appeared in over 30 BG East videos
You may register for free to view trailers of their matches
They also offer a monthly subscription for $8.99 that provides discounts on videos and other premium access
Their videos are available for streaming only — not for download or on DVD.
You may either "rent" a video for 24 hours, or pay a bit more for permanent access to the video\
As far as the wrestling action itself, here are my first impressions:
The action is performed in a ring by wrestlers wearing classic trunks and boots, so it's basically my favorite type of wrestle-porn
Most of the matches so far are Squash Jobs performed by very skillful and polished wrestlers.
I saw no explicit X-rated content
They specialize in close-up footage of the hot jobbers' anguished bodies — I think the cameraman is inside the ring with the wrestlers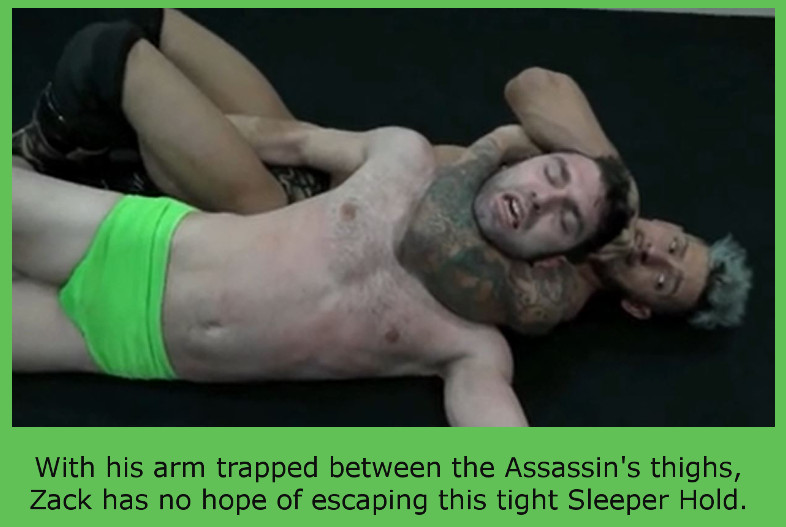 Spoiler alert: the match ends with a really gorgeous Sleeper Hold that sent me right over the edge. I could see the Assassin grinning and baring his teeth as he viciously tightened the pressure, causing Zach's face to relax and gradually go limp.
So there you have it — we now have yet another source of great wrestling content in the style I like best. How many more of these Underground video download sites can the market support? I don't know — I still have some money left in my checking account so keep 'em coming!